another insurance company?
Well yes, kind of. But, not really. You see, we're an insurance brokerage and that makes us different. It means that we are independent and local - and always will be. Our job is to represent your best interests by matching you with coverage that best suits your needs and budget from our selection of insurance providers.
---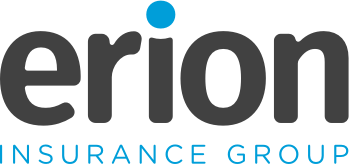 Erion's company roots come from Niagara's fertile soil. And that's also where our name comes from - located between Lake Erie and Lake Ontario, the name Erion pays tribute to the community where it all began.
values.
home-grown.
Our down-to-earth approach is something we take pride in. We're your neighbours and we believe in the power of community. What we're really saying is that we can't wait to see you at the soccer game ... or hockey game, or parade, or festival!
fresh-thinking.
(get it? Because they are freshwater lakes? Sea what we did there? Ok we're done). We're eager to grow with you. Our team is trained to anticipate your needs and make the best recommendations to suit the future you are dreaming of - so bring on the bucket list!
trusted.
Our commitment is to building a great relationship with you. It starts with our personable (never goofy!) approach that's both straight forward and sincere – you'll always know where you stand.
devoted.
Our pledge is providing solid value by being the dependable companion by your side to protect you when you need us. Part of the brokerage difference means that we've always got your back!
Some things never go out of style - that's why Erion's modern-day values reflect our rich history. We're a family business with ideals engrained in the community.
Our story starts when Ernie Maskell came home after WWII and got his first job in the industry at Glenny Insurance in Fort Erie, Ontario. Years later, he became a partner in the brokerage.
Ernie's son Brian got his feet wet in the insurance business in Grimsby, a town at the other end of the Niagara Region. There he worked with a colleague named Paul Tomlinson (remember him – he'll come up again later). In the 1970s, an opportunity arose for Ernie and Brian to team up as business partners back in Fort Erie. That tradition would continue through to another generation, with Brian's son Scott buying into the family business in 2012.
Shortly after that, Brian's old pal Paul re-enters our story with his own brokerage in Grimsby called P. Tomlinson Insurance.
With a nod to the past and an eye to the future, we've merged these two brokerages to form Erion - a new company with roots that span from one Great Lake to another, and branches that stretch as far as London, Hamilton and Muskoka.