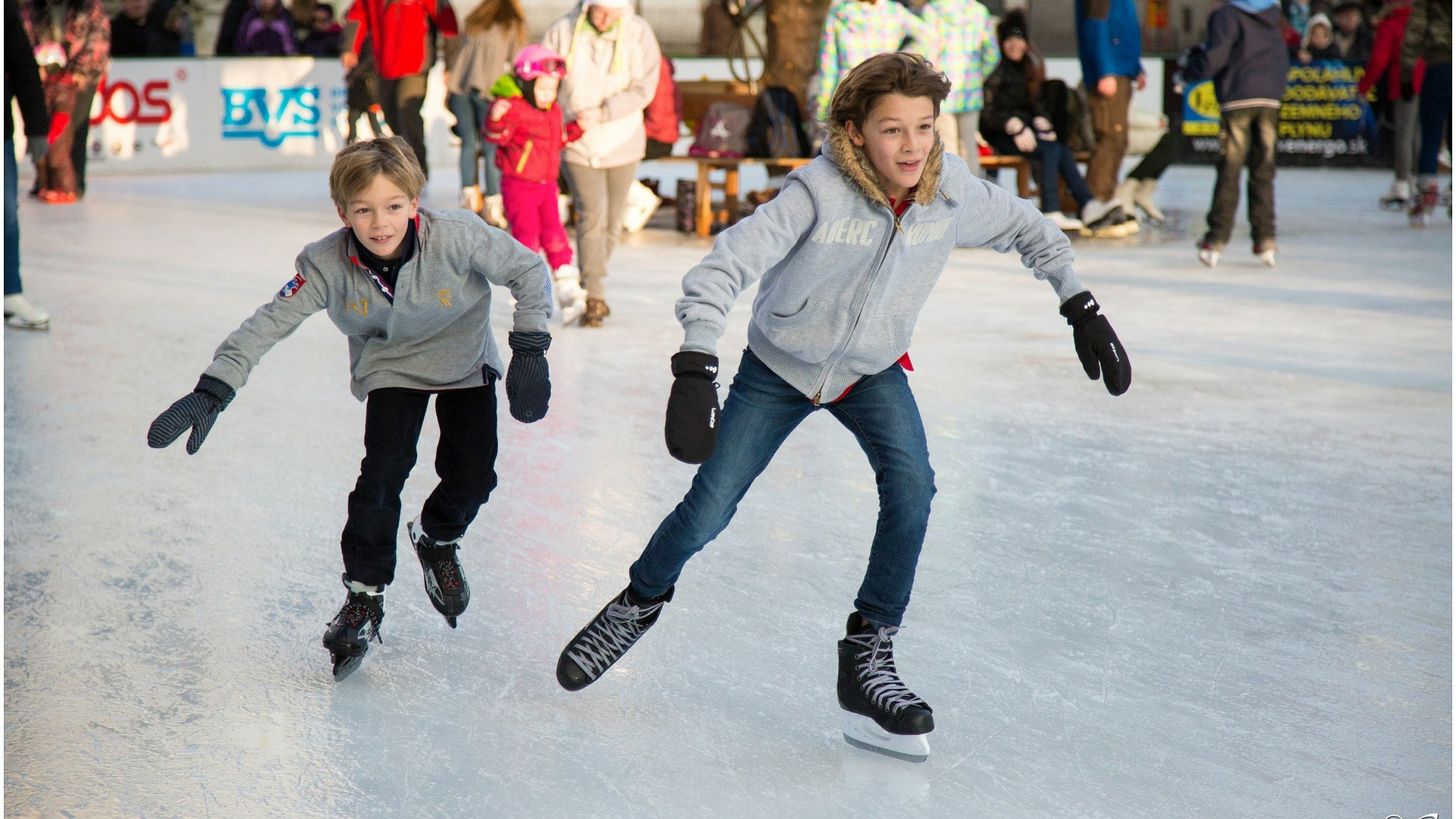 11/13/2018
10 things to do in Niagara this winter
Canadian winters tend to be the toughest season of all. Being cooped up indoors can make it seem never-ending. Luckily, the Niagara Region hosts a plethora of events and activities that can entertain the entire family! We've put together a list of our favourites, with hopes that your family will enjoy them as much as we do!


Grimsby Santa Claus Parade
Date: December 1, 5:15pm
Location: Blessed Trinity to Ontario St. via Livingston Ave and Highway 8
Details: A holiday tradition, the Town of Grimsby's Santa Claus parade features bands, local schools, community groups and of course, Santa Claus himself! Keep an eye out for Schooner, who will be handing out cookies to all the good girls and boys!
Read More: www.grimsby.ca


Public Skating
Date: Sundays beginning November 25, 3:30pm - 5:00pm (see website for blackout dates)
Location: Meridian Centre, 1 IceDogs Way, St. Catharines
Details: Enjoy a leisurely skate with family and friends at the Meridian Centre.
Read More: www.stcatharines.ca/en/playin/Public-Skating.asp


Family Holiday Movie Night
Date: December 9, 5:00pm - 8:00pm
Location: Market Square in Downtown St. Catharines
Details: Bring a chair, pillows and blankets and enjoy two Christmas favourites - A Charlie Brown Christmas and Elf!
Read More: www.mydowntown.ca/calendar/events/view/family-holiday-movie-night


Winter Festival of Lights
Date: November 3, 2018 - January 31, 2019
Location: Dufferin Islands and surrounding Niagara Tourist District
Details: Canada's largest illumination festival, the Winter Festival Of Lights captures the magic of the holiday season by transforming Niagara Falls into a wonderland of sparkling lights and breathtaking colours.
Read More: www.wfol.com


Fort George Garrison Christmas
Date: December 8 and 9
Location: Fort George, 51 Queen's Parade, Niagara-on-the-Lake
Details: Fun for the whole family! Participate in an afternoon of Christmas activities, crafts, and games.
Read More: www.friendsoffortgeorge.ca


YMCA Public Family Swim
Date: Every Sunday, 10:00am - 12:00pm
Location: E.J. Freeland YMCA, 1555 Garrison Rd, Fort Erie, ON L2A 1P8
Details: Escape the winter cold and go for a dip with the family at the Fort Erie YMCA!
Read More: www.ymcaofniagara.org


Niagara-on-the-Lake Icewine Village
Date: January 20, 11:00am - 5:00pm & January 21, 12:00pm - 5:00pm
Location: Queen Street, Niagara-on-the-Lake
Details: In celebration of our wine country's Icewine, Niagara-on-the-Lake's historic Queen Street hosts an unforgettable weekend filled with liquid gold, ice sculptures, and Icewine-inspired culinary creations.
Read More: www.wineriesofniagaraonthelake.com/event/icewine-festival


Downtown Ridgeway Spirit of Christmas
Date: December 7 and 8
Location: Downtown Ridgeway
Details: Choirs, carriage rides, Christmas tree decorating, and photos with Santa - just the festival to get the family into the Holiday spirit!
Read More: www.historicridgeway.com


Christmas Market at Grace
Date: November 24, 10:00am - 2:00pm
Location: Grace United Church, 222 Victoria Street, Niagara-On-The-Lake
Details: Shop unique handmade decor, gift baskets, baked goods, jams and preserves at the annual Grace Christmas Market.
Read More: www.graceunitedchurch.com


Niagara Falls Firework Show
Date: December 23 – 29, 9:00pm
Location: Niagara Falls Brink
Details: Canada's longest running firework series, the Niagara Parks firework display is a must-see with the family!
Read More: www.niagaraparks.com