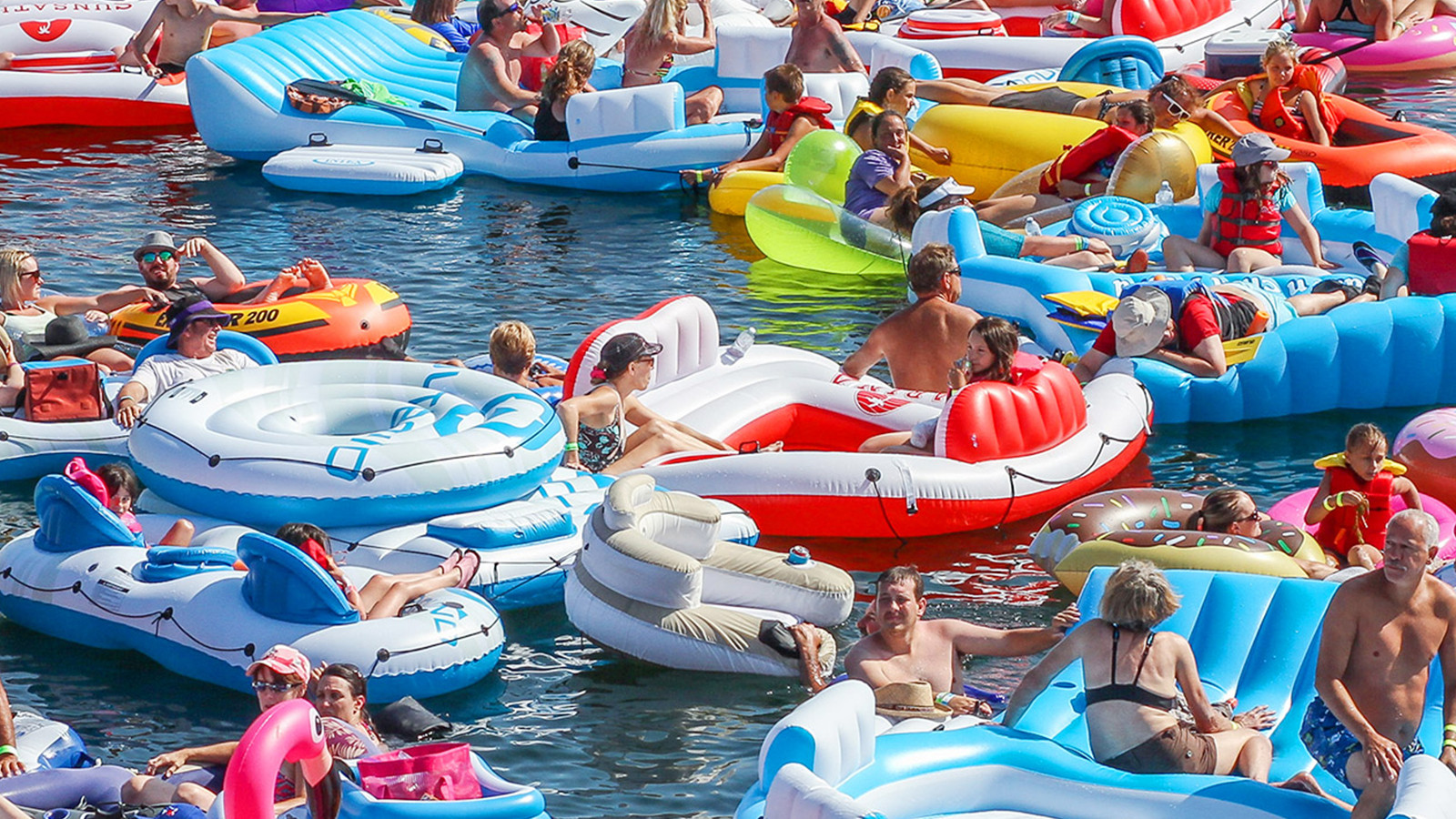 07/04/2018
10 things to do in the Niagara Region this summer
Winters in Niagara seem to last so long, but summer just flies by in what feels like an instant. To help you make the most out of those long, hazy days that are only here for what seems a limited time, we pulled together a list of the region's festivals, outdoor events, attractions, and even a few ways for you to just kick back and relax!
Welland Floatfest
Date: July 8, 10am-10pm
Location: Welland Scuba Park, Lincoln St., Welland
Details: A great event for families to spend a day on the water, floating around with friends, listening to amazing musical talent, eating great food and supporting local charities.
Read more: www.wellandfloatfest.com/
Bench Brewing Company
Location: 3991 King St., Beamsville, ON
Details: Bench Brewing Company opened their doors on Friday, June 29 with a vision to embrace the local winemaking tradition of the Niagara region with a unique, farmhouse approach to craft brewing. Breathing new life into the historic Maple Grove Schoolhouse in Beamsville, their site features a three-acre hops field, a barrel-aging and wild ale program, a taproom, beer garden and food kitchen.
Read more: www.benchbrewing.com/
Lakeside Park and Carousel
Date: Open daily from 11am - 8pm until August 31, after that, open on weekends and holidays from 11am - 6pm
Location: 9 Main St., Port Dalhousie
Details: Lakeside Park has a big, beautiful sandy beach, picnic area, concessions, a large playground, dressing rooms, washrooms, pavilion, Waterfront Trail, and a carousel that only costs 5 cents per ride!
Read more: www.stcatharines.ca/en/experiencein/lakesideparkcarousel.asp
Winona Peach Festival
Date: Friday, August 24 from 5pm-11pm, Saturday, August 25 from 10am-11pm, and Sunday, August 26 from 10am - 6pm
Location: Winona Park, 1328 Barton St, Winona
Details: Celebrating their 50th Anniversary this year, the Winona Peach Festival has activities for the entire family - including a midway, games, car show, free entertainment and food! Be part of the Grand Peach Ball, The Winona Peach Pageant and more!
Read more: www.winonapeach.com
Crystal Beach
Location: Crystal Beach - Fort Erie, ON
Details: Nothing feels better than a refreshing dip when the temperatures start soaring. Crystal Beach has Caribbean-rated sandy beaches, cool, clear waters of Lake Erie, wonderful dining options and watersport opportunities galore.
Read more: www.forteriecanada.com/tourism/crystalbeach.shtml
Grimsby Beach Cottages
Location: Temple Lane and Auditorium Circle
Details: If you're hoping to reminisce about colder days, then these gingerbread houses may just be the hidden gem that you'd appreciate on these long, hot days. Today, Grimsby Beach is a quiet residential neighbourhood, with only a few memorials (a cairn, a bell) and a collection of charming historic cottages that recall a very colourful past.
Read more: www.ontario-travel-secrets.com/grimsby-beach.html
Muddy Paws Wine Festival
Date: Saturday, July 7
Location: Vineland Estates Winery & Featherstone Estate Winery
Details: Celebrate excellent wine and food in Niagara — and bring along your best four-legged friend. It's a one of a kind occasion for award-winning wineries Vineland Estates Winery and Featherstone Estate Winery to open their doors to dog lovers and their well-behaved dogs on leash. This year, a portion of wine sales will support The Bello Project and Home Hospice. Tickets are $20.00 (+HST) for a one day pass.
Read more: www.muddypawswine.com
TD Niagara Jazz Festival
Date: July 19-22 & July 27-29
Location: St. Catharines & Niagara-on-the-Lake
Details: Recently named 'Best New Festival in Ontario', the TD Niagara Jazz Festival is an exciting festival dedicated to celebrating the art form of jazz in the Niagara Region. Inspiring, educating & developing future jazz audiences while combining live jazz with a Niagara experience – food, wine, culture & natural wonders. Events related to the festival occur throughout the calendar year with a focus on this summer festival.
Read more: www.niagarajazzfestival.com/
Cherry Avenue Farms
Location: 4303 Cherry Ave, Lincoln, ON
Details: For 219 years, the Moyer family has been farming on the land at Cherry Avenue Farms. They currently have over 126 acres of fruit orchards with more than 18,000 trees and vines several varieties of fruit. They ensure that they always have some fruit, ripe and ready for picking, all summer long, from the first couple days of July until the end of September.
Read more: www.cherryavenuefarms.org/
Bissell's Hideaway Resort
Location: 205 Metler Rd, R.R. #1, Ridgeville, ON
Details: Bissell's Hideaway is situated in the heart of Niagara and provides a genuine, family-friendly camping experience. Bissell's features a giant pool and boardwalk, water slide, and a splash pad for children under 8 years old. They also offer fun activities like mini-golf, pedal boats, a playground, and all of the games, activities and organized events you can imagine!
Read more: www.bissellshideaway.com/