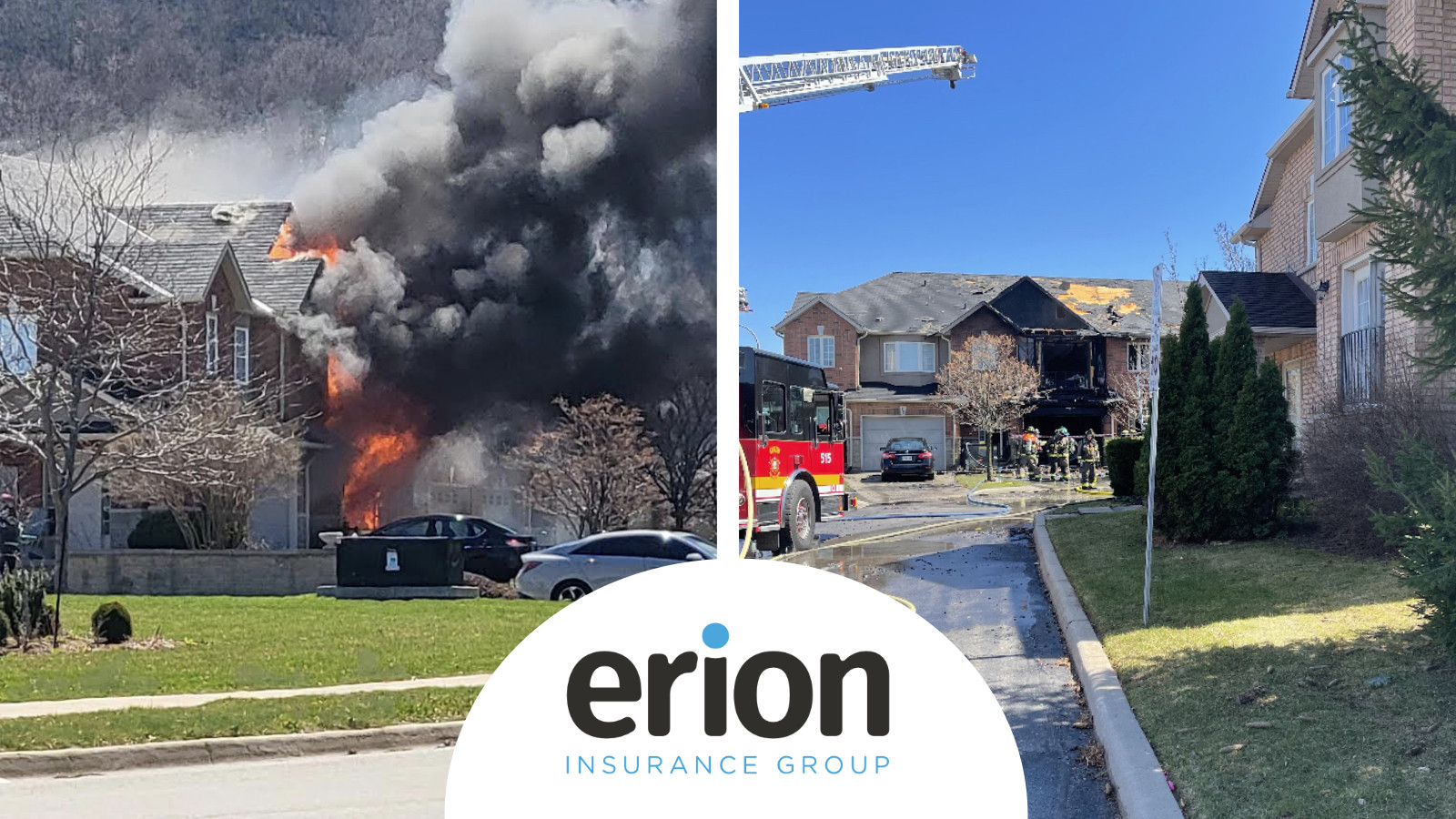 06/13/2022
A Fire in Grimsby: Coming Together When You Need Us Most!
A Client in Need.
Kris Hails, a Personal Insurance Account Executive with Erion, was working from home one spring day when suddenly the power went out. She heard sirens approaching and realized there was a fire at the house of an Erion client who lived nearby. She immediately went down the street to provide assistance, because that's what we do at Erion - we're here when you need us most!
Kris quickly alerted Christine Davies, who manages our client's insurance needs, and Christine took on the task of reporting the claim to the insurance company and getting the process underway.
Erion President Scott Maskell sent a message to the insurance company's management team, letting them know that a severe fire had occurred and that they should oversee anything higher level to ensure the customer was cared for directly.
The client immediately received service from their Erion Broker, to help ease their burden during a difficult situation!
Being on-site, Kris was able to provide comfort to our client and their family while helping to ensure they would have a place to stay and were well cared for during this difficult time.
Technology to the Rescue.
Advancements in technology have allowed us to take our customer care to the next level! Kris was able to assist even without access to her computer because of the power outage. You might think being at a hospital appointment would prevent someone from helping, but not Scott! He was able to work from the hospital while his son had a cast removed. Christine was able to quickly and accurately manage the insurance claim from her remote office at home.
Erion: Here to Help!
While none of us want to experience unfortunate circumstances, in the event that you do, it's best to be prepared. During a crisis, it can be emotionally and mentally overwhelming as you try to assess the situation and make plans. Having a policy in place ahead of time can make the situation feel much more manageable.
At Erion, you're never just a number! As a smaller insurance brokerage, we provide a more personalized experience. We'll help determine your insurance needs and, from various insurance companies, find the best policy for you and your family. You can sleep easy knowing that you'll get the assistance you need should an unfortunate event occur.
At Erion, we always go the extra mile for our clients!