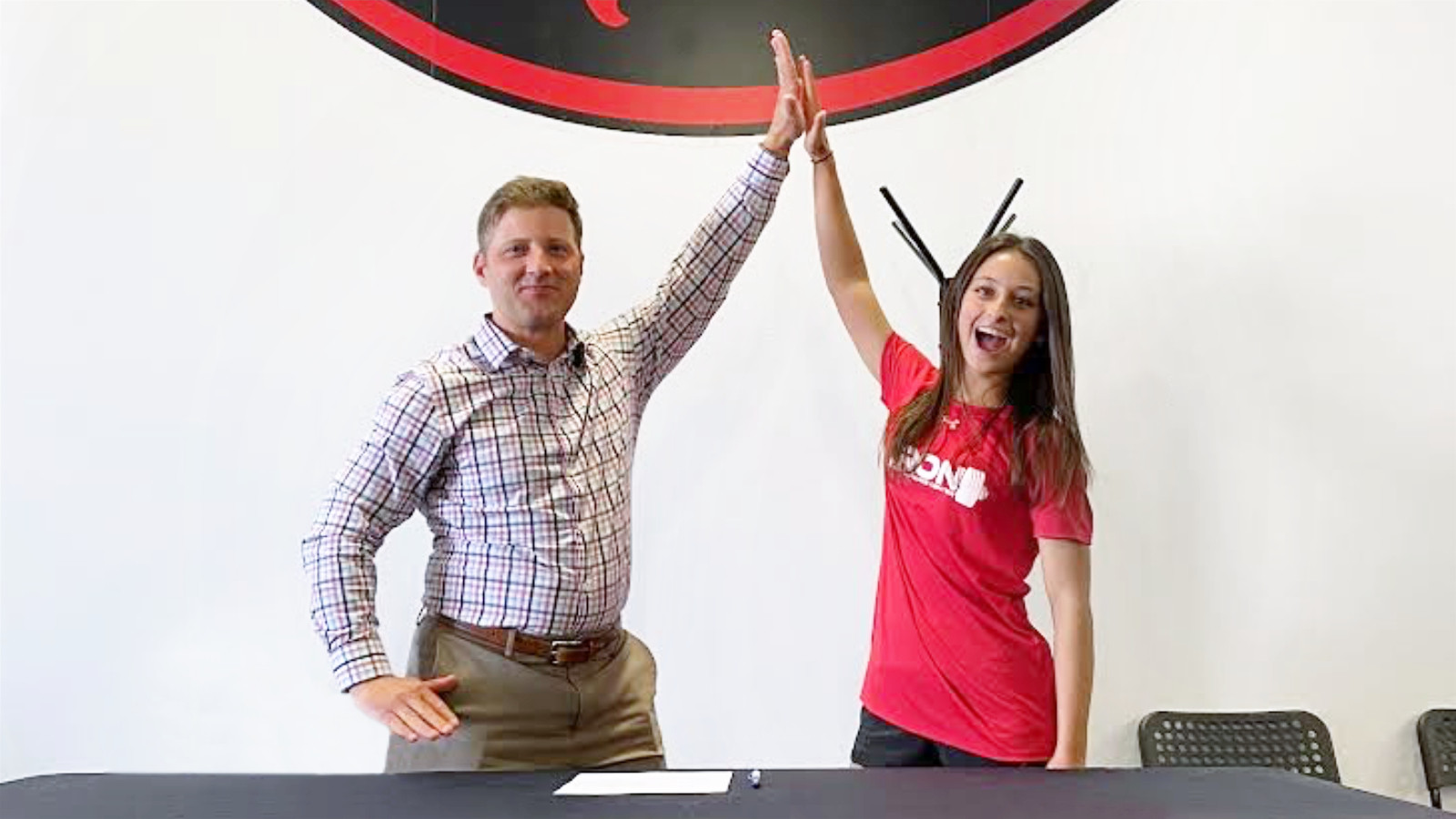 06/19/2023
Athletic Performance Training Grant Presented to Macy Brown
Macy Brown, a dedicated and talented student-athlete, has been awarded an Erion Athletic Training Grant and will receive performance training at the Iron Performance Centre!
With a fervent love for field hockey and a remarkable journey as a grade 11 student, Macy's achievements and dedication have set her apart. As a player for Eden High School, she has already showcased her skills by securing a place in the starting lineup and even captaining the team. Macy's passion for the sport has attracted the attention of coaches across Ontario, leading her to become a valued member of the A&C Academy in Mississauga.
As she sets her sights on both provincial and national-level success, Macy's aspirations extend to making Team Ontario and pursuing a future in field hockey at the NCAA level while studying neuroscience. We at Erion are honoured to support Macy in her dreams by providing her Winning the Erion Athletic Training Grant will provide Macy with invaluable resources, and we at Erion are honoured to support her in furthering her athletic abilities and accomplishing her dreams.
A message from Macy:
Dear Erion Insurance Group,

Thank you for choosing me as your grant recipient. This opportunity has provided me with further ability to fulfill my athletic goals. As a grade 11 student and athlete, this grant will help me in various ways.

Two years ago, I fell in love with field hockey. Going into my grade 10 year, I was one of two girls on the starting lineup for my school, Eden High School. The following year, I had the honor of captaining the team. As my passion for this sport grew stronger, coaches began reaching out to me all over Ontario. I am now a part of a club in Mississauga called A&C Academy. I have traveled with my club team to Florida for the annual Sunshine Showcase and hope to go to Tampa with them as well this coming August for another tournament.

My aspirations for field hockey go as wide as making the national team. For right now however, I am focused on making Team Ontario. I have gone to both mandatory tryouts for the team and am hoping to hear back from them soon. Another goal of mine is to get scouted for a school in the NCAA to continue playing the sport I love post-secondary while being in school for neuroscience.

Because of this grant, I am surrounded by a group of coaches who understand what it takes to become a high-level athlete and will push me to do what it takes. I am honored to be able to have access to such an amazing facility and am excited to see what the future holds for me. Thank you again for this amazing opportunity.

Sincerely,
Maceira Brown