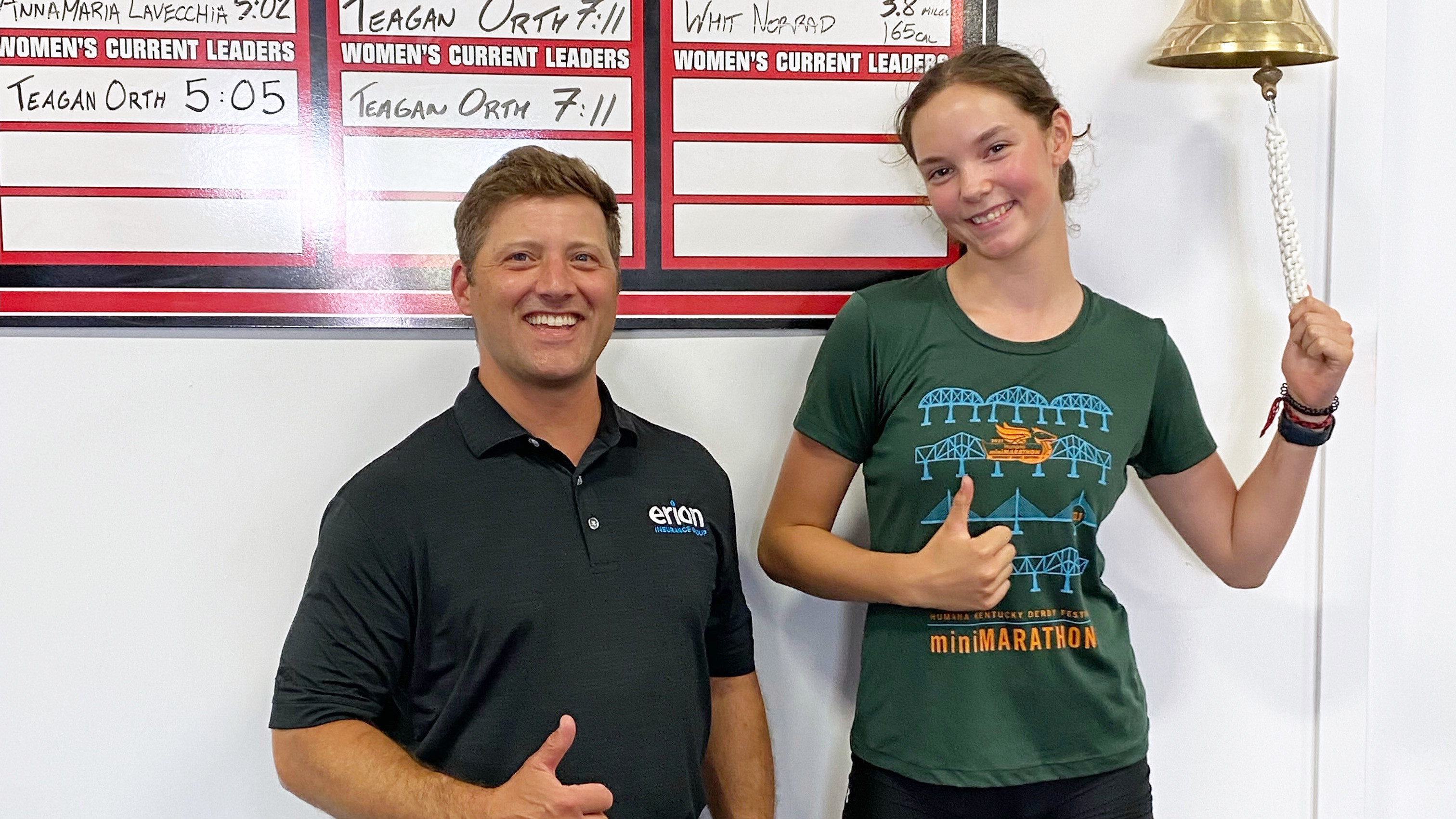 07/26/2023
Cassie Robinson Awarded Athletic Performance Training Grant
It is a great honour to present an Erion Athletic Training Grant to Cassie Robinson! As a student-athlete with a great love of volleyball, Cassie has been provided with performance training at the Iron Performance Centre.
Cassie is a determined and dedicated athlete from St. Catharines, and is a shining example of perseverance and passion for sports. As a grade 10 student at Governor Simcoe Secondary School, Cassie has excelled both academically and athletically. Her journey with volleyball began in 4th grade, and since then, she has been an integral part of the Niagara Rapids volleyball team for four years.
Despite facing a setback due to a broken ankle, Cassie's resilience and commitment to her training at Iron Performance Center (IPC) paid off, allowing her to recover and compete at the Ontario Championships with renewed confidence. Cassie intends to pursue post-secondary volleyball in Canada while exploring her interests in science. The Athletic Training Grant she received is an incredible opportunity for her to enhance her physical and mental strength, enabling her to excel on and off the court.
A message from Cassie:
Dear Erion Insurance Group,

My name is Cassie Robinson. I am from St. Catharines, and I am in grade 10 at Governor Simcoe Secondary School. I work a part-time job and have been an athlete all my life. I strive for self-improvement and learn from others every day. I have played club volleyball with Niagara Rapids for 4 years. I started training at Iron Performance Center with my team at the beginning of the season and loved it. Unfortunately, I broke my ankle in January however, I was able to continue my training through adaptations made by the IPC coaches. I was able to recover and gain enough strength to play for the Ontario Championships. IPC played a huge role in getting me back out on the court with confidence.

I know what commitment to a sport is and I am willing to put in the work with the help of this grant. I started playing softball when I was four years old. I was a competitive swimmer before I decided to make the switch to competitive volleyball. My love for volleyball started in 4th grade when I made my school volleyball team. Volleyball has taught me so much. Sport has taught me how to collaborate with others and be a team player. Sport has also forced me to practice time management and balance which will help me in my future endeavours. Sport has also given me lifelong friends. This grant will help me perform at a higher level for myself and for my team.

I intend to play post-secondary volleyball in Canada. I am not sure what career path I would like to take yet; however, I am interested in science. I will continue to stay on the Honour Roll in school while balancing work and volleyball. I also want to travel and take on as many new experiences as possible.

Receiving this grant is a chance for me to improve my physical and mental strength. I can use the strength I build at IPC to help my performance on and off the court. Thank you so much for this opportunity and supporting me in my efforts to become a better athlete.

Sincerely,
Cassie Robinson