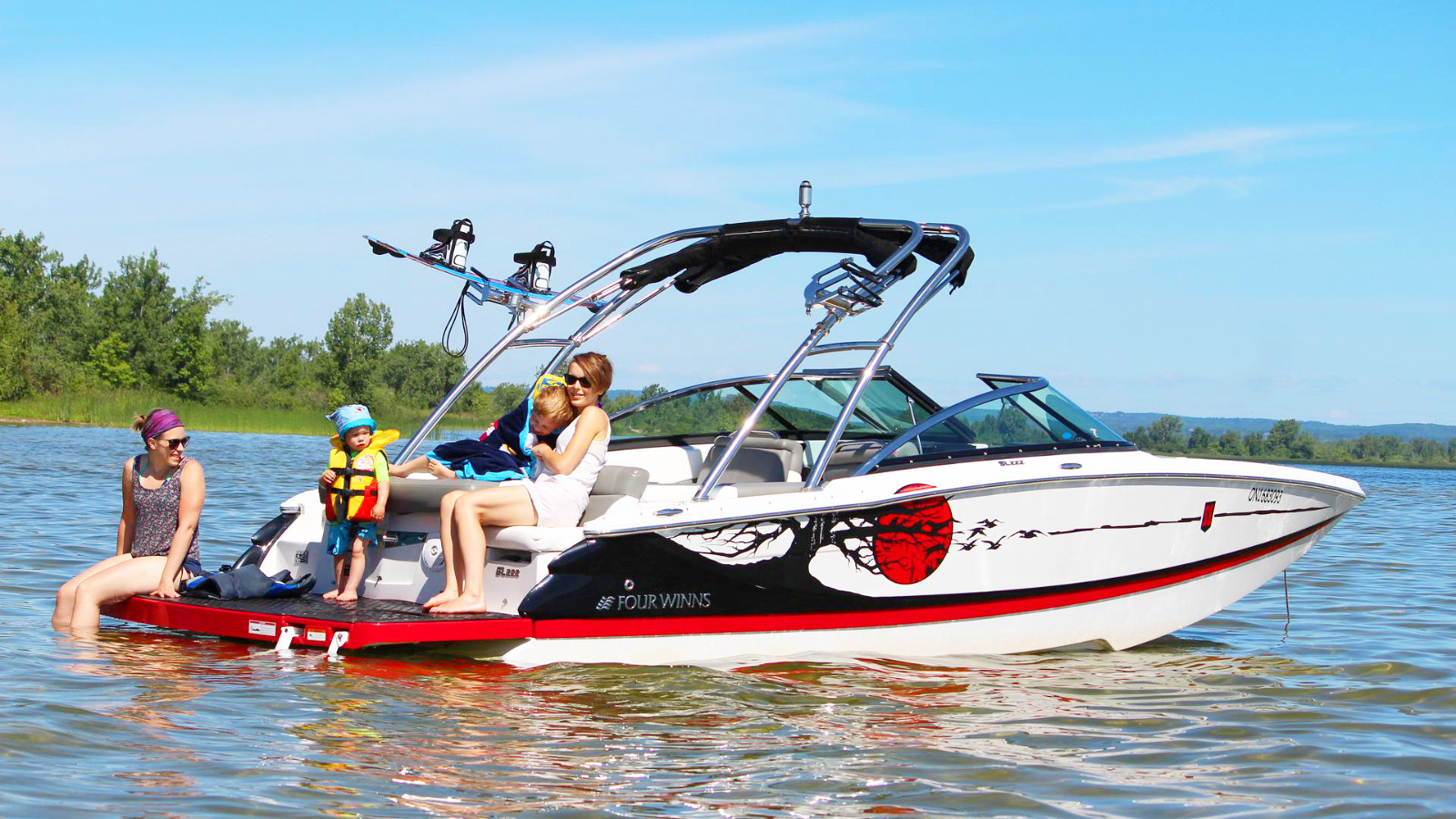 05/09/2022
Do I Really Need a Separate Watercraft Insurance Policy?
One question that we get asked a lot is "Do I really need to insure my watercraft?". While watercraft insurance is not mandatory by law in Ontario, what happens if someone gets injured while you are boating? Simply adding a watercraft to your home policy can leave you with significant gaps in coverage, but with a separate stand-alone watercraft insurance policy, you can rest assured you have the full coverage you need.
Even though a separate insurance policy is not mandatory to operate a watercraft on the waterways, there are certain circumstances when it becomes mandatory. If you finance the purchase of your watercraft, the bank will want confirmation that the boat is insured. If you are mooring at a marina, they will require you to carry a certain amount of liability insurance. Not to mention the peace of mind you will receive knowing you are protecting your investment and your lifestyle against any financial hardship that could arise due to an accident.
Five key points that watercraft insurance will cover:
Hull and Machinery: Provides damage coverage for your boat and attached equipment.
Protection and Indemnity: Provides liability coverage that protects you against property damage and bodily injury.
Medical Payments: Provides coverage for incidental medical expenses due to an incident on your watercraft.
Pollution Liability & Wreck Recovery: Clean up and removal of a wreck.
Uninsured/Underinsured boater: Provides coverage for injuries caused by an operator of another watercraft who has no liability insurance.
1. Hull and Machinery:
Physical damage coverage generally pays for repairs to your watercraft that are necessary as a result of damage caused by a wide range of perils, up to the total loss of your watercraft and attached equipment under your policy limit. Generally, losses that are covered include weather-related perils such as wind, rain, hail, lightning, fire, loss or damage caused by theft or vandalism and collisions with docks, submerged, floating objects, or other watercraft.
2. Protection and Indemnity:
Provides liability coverage that protects you against property damage and bodily injury. Legal liability can arise from bodily injury or loss of life, or damage to someone else's property, because of the ownership or operation of your watercraft. Liability coverage also helps pay for your legal defense if you are sued for an occurrence that may be covered under your watercraft insurance policy. Be sure to ask if Watersports Liability is included in the policy wordings. Some companies do not offer coverage for watersports. If you plan on using your watercraft for waterskiing, wakeboarding or tubing, you will want to make sure you have coverage in place, in the event that they are injured. This will protect all operators of your watercraft; however, if you choose to insure your watercraft under your home policy, liability is limited to the named insured's on your policy.
3. Medical Payments:
Coverage will pay for first aid treatment, ambulance, hospital and other costs that result from someone being injured while in, or upon, or boarding, or disembarking from your watercraft.
4. Pollution Liability:
Coverage for the removal or disposal of the wreck of your watercraft is important to have, especially if the wreck is deemed a hazard to navigation. If your watercraft is in an accident, or sinks, and leaks oil or gas into the waterway, you are not only responsible for the recovery of your watercraft but also for the environmental clean-up. It is important to note that pollution liability isn't covered if you have your watercraft attached to your homeowners policy.
5. Uninsured / Underinsured Boater Coverage:
Since watercraft liability insurance is not mandatory, there are many boaters operating without liability coverage. Uninsured Boater coverage is designed to compensate you for injuries sustained aboard your watercraft that are caused by an operator of another watercraft who has no liability insurance.
Working with an Insurance Specialist that is familiar with watercraft insurance will be your best defense to ensure you have the correct insurance in place and understand the policy terms. Erion is here to answer any questions you may have; contact us!