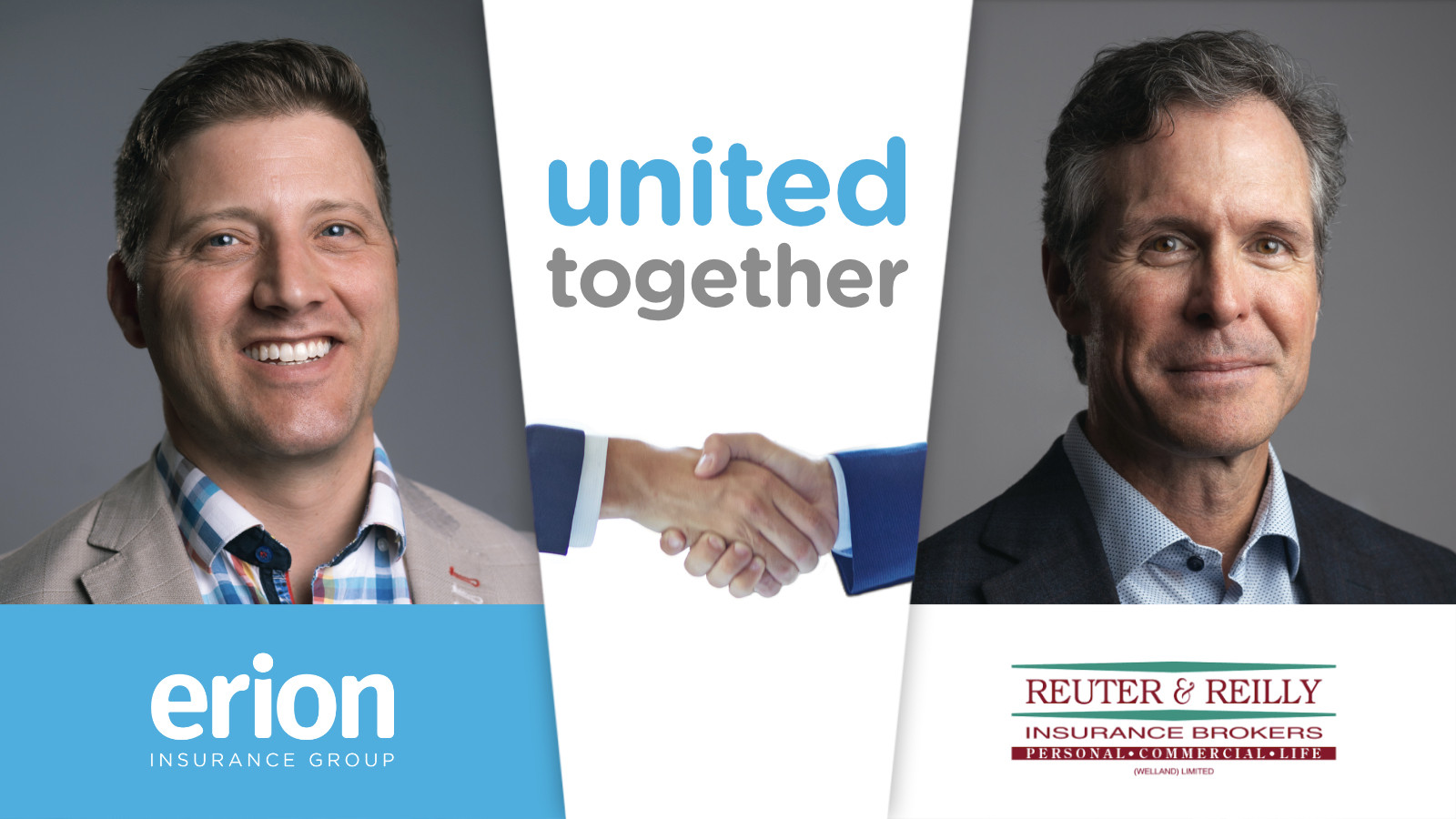 05/24/2023
Erion Joins Forces with Reuter & Reilly
We've been hard at work on a significant development at Erion and are delighted that we can finally share it with everyone. We're thrilled to announce that Reuter & Reilly Insurance Brokers has merged with Erion Insurance Group!
A Rich History
With a long history of serving the Niagara community, Reuter & Reilly has prided itself on providing its customers with high-quality yet affordable insurance products. Like Erion, Reuter & Reilly has long been a trusted provider of insurance services and products throughout the Niagara Region and beyond.
Our Shared Vision
We're excited to partner with a company whose values align seamlessly with ours. Reuter & Reilly and Erion are a perfect match - each focused on providing clients with personalized service backed by extensive knowledge and experience. Our combined expertise and resources will allow us to offer an elevated experience and an exceptional range of insurance options to suit the needs of every client.
Your Trusted Companion
While Reuter & Reilly will have a new name, its clients can rest assured knowing they can count on the same excellent service and expertise from the brokers they have grown to trust. The Reuter & Reilly office at 515 Niagara Street in Welland will remain open while operating as Erion Insurance Group.
We're happy to help with any questions you may have. We promise to remain open and transparent throughout the transition and encourage you to contact us with any questions or concerns.
Feel free to drop by the office to chat or call us at 905-732-2418.
You can also reach out online anytime!