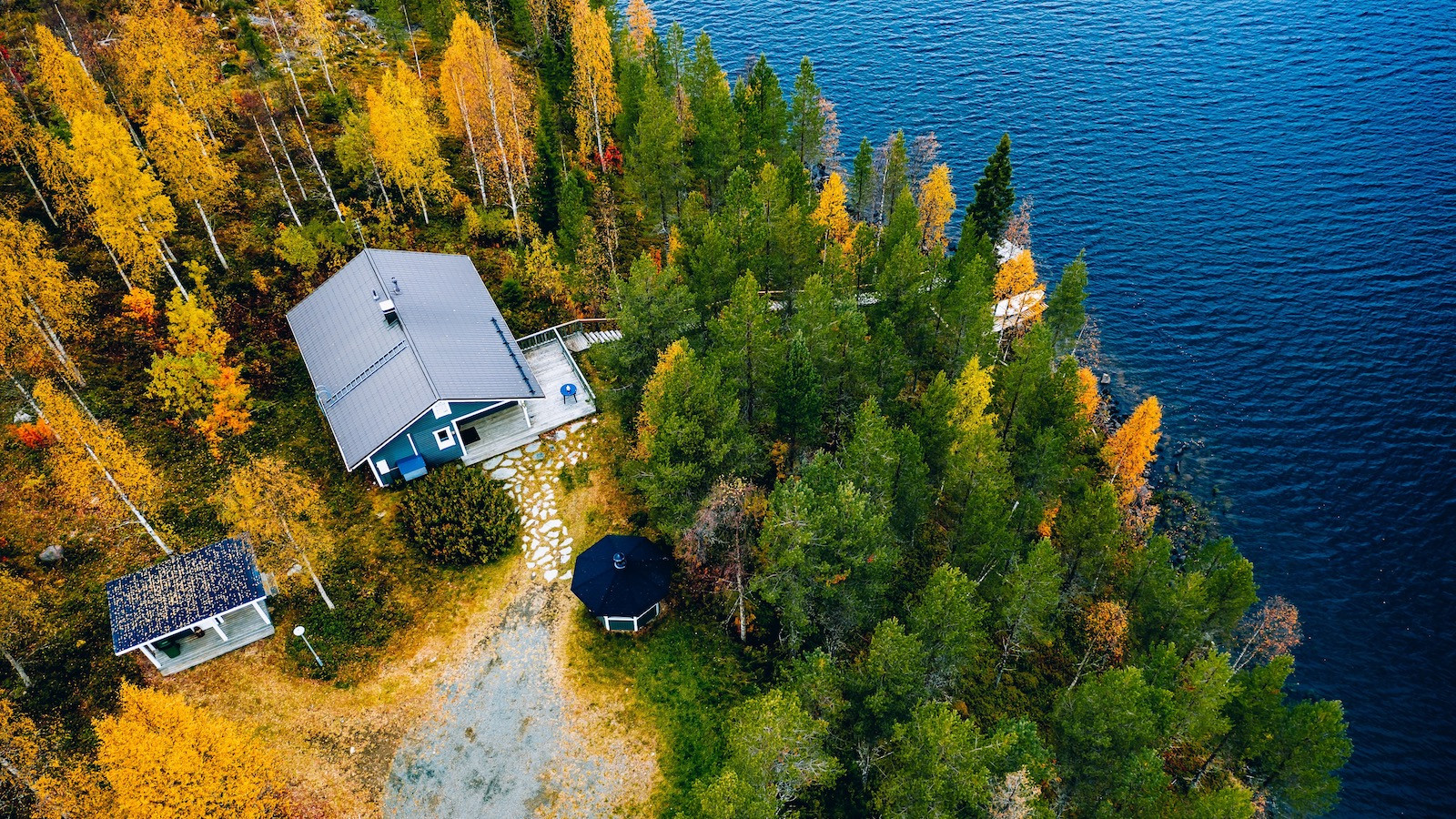 11/05/2020
Handy Dandy Cottage Closing Checklist
The warm summer days have faded away, and the crisp air has rolled in. Winter is on its way, and it's time for seasonal cottage dwellers to accept the inevitable. It's time to wrap things up for the year!
Closing a cottage for the season can be a lot to handle, and in the moment, it's easy for important things to slip your mind! We've put together a handy-dandy cottage closing checklist to ensure that your home-away-from-home is safe, secured, and winterized for your time away.
Shut off the water supply, and drain the pipes.
Drain all of the pipes, and bail out any reservoirs - like water in the toilet bowl! Allow the taps to 'breathe' by leaving them open. If you're returning to the cottage frequently over the course of the winter, then you can simply turn off the water supply.
Unplug appliances and devices.
To avoid power surges and unwanted electricity bills, be sure to remove all plugs from the outlets.
Clean out any wood burning units.
It's a messy job, but someone has to do it! Remove all ash and unburned pieces of wood from burning units. Don't forget to close the damper flue in order to keep the elements and critters out!
Make sure the kitchen is squeaky clean.
In order to avoid visits from pests and critters, be sure to leave the kitchen clean, and without a spec of food. If you're planning on leaving dry goods, be sure to seal them in an airtight glass or metal container! Plastic containers can be gnawed through, and aren't quite as effective!
Take out the trash!
One man's trash, is another critter's treasure! Be sure to remove all garbage from the premises upon departure.
Move outdoor items inside.
To avoid weather damage and theft, we highly recommend bringing your belongings that are normally stored outdoors, inside! Canoes, barbecues, and patio furniture should be stored in a shed, or in the cottage itself!
Cover openings to the cottage.
Unless you're trying to attract fury tenants this winter, be sure to close up any openings to your cottage. Consider installing a cover over your chimney and other openings such as the dryer flue or flashing seam.
Dismount your dock.
It's a good idea to remove or dismount your dock from the main dock or the anchor it's attached to in order to protect it from ice damage. Secure it along or above the shoreline.
Arrange snow removal.
Avoid excess accumulation of snow and ice on your cottage roof by hiring a local snow removal company. Bonus: this means you'll have easy access to the cottage if you decide to return during the winter months.
Talk to your neighbours.
If you're unable to make the trip up North over the winter months, consider having someone (like a trusted neighbour) check on the property periodically, so you can have peace of mind that everything is A-OK! If something unfortunate was to happen while you're away, the sooner you're made aware, the better!
Double check the alarm system.
Before you take off, run a test on your alarm system. Check that all security cameras are clear of shrubs, branches, and other obstructions and are positioned to cover the building and surrounding property.
Lock up!
How many times have you been on your way home, only to find yourself second guessing whether you locked the back door, or a basement window? Before your departure, do a final walkthrough and check that you've locked every window, and every door!