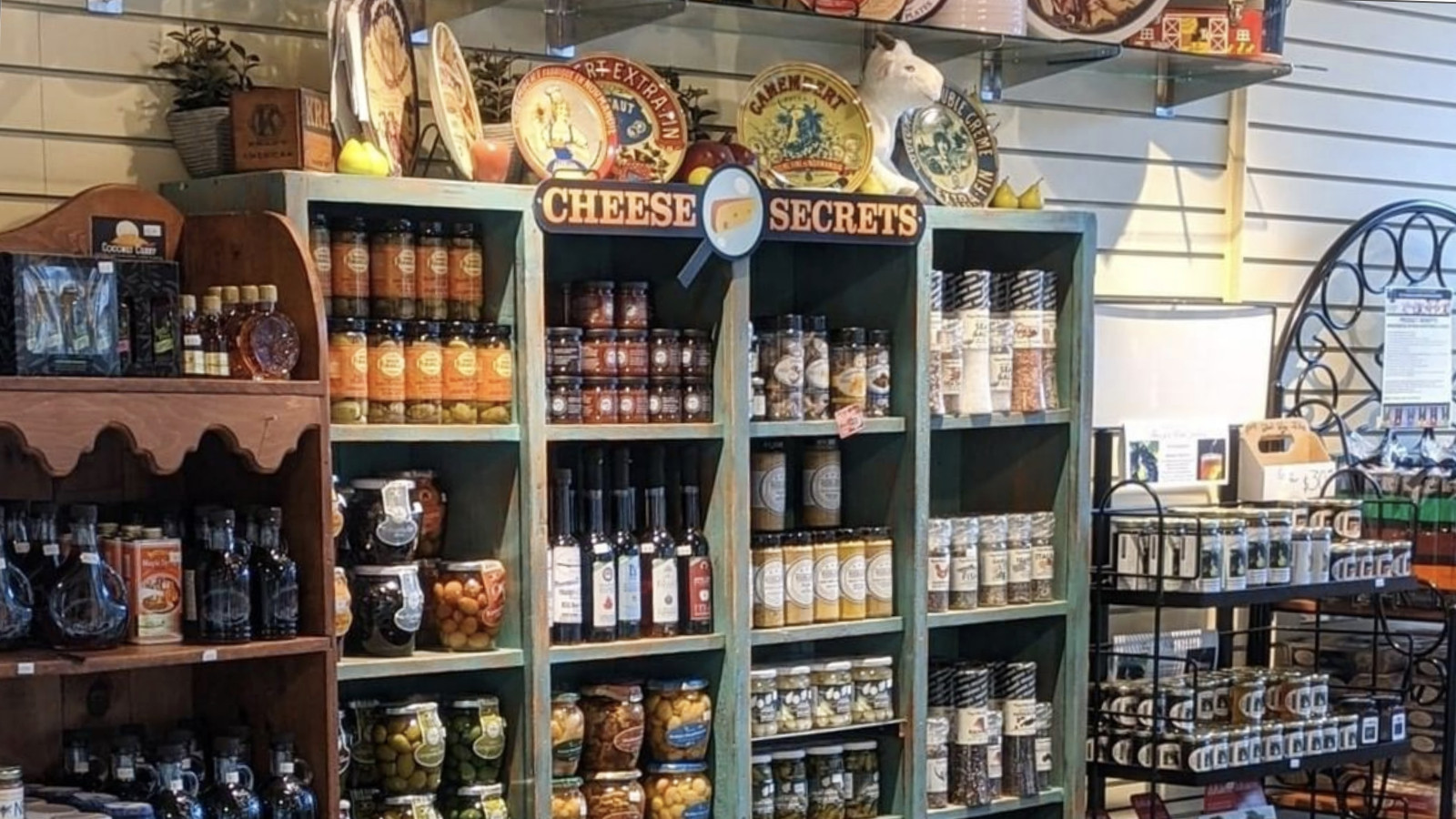 06/06/2022
Local Love: Cheese Secrets
As Cindy, one of our insurance brokers, put it - who doesn't like cheese? While exploring Niagara-on-the-Lake, one of Cindy's favourite finds is a family-run local artisan cheese and deli market called Cheese Secrets. A supplier to many of the wineries in the Niagara Region, Cheese Secrets offers a vast array of local and imported specialty cheeses. Additionally, they offer a variety of meats, relishes, mustards, jellies, olives, smoked salmon, freshly baked bread, loose leaf tea and much more!
Feeling peckish? Why not check out their takeout lunch menu and indulge in a delicious cappuccino. Cindy loved finding several fantastic, locally made, healthy snacks, with the lemon and dill hummus being a favourite.
Cheese Secrets is the perfect place to choose a unique mix of meats, cheeses, dips and more to build your own charcuterie board. If making charcuterie boards isn't your thing, no problem! They offer beautiful charcuterie platters by request.
As you explore the market with its distinctly European vibe, the friendly staff are always welcoming and eager to assist with a wealth of information and recommendations. So feel free to stop by and enjoy some delicious specialty cheeses and other unique goodies!
Cheese Secrets
38 Mary St.
Niagara-on-the-Lake, ON
L0S 1J0