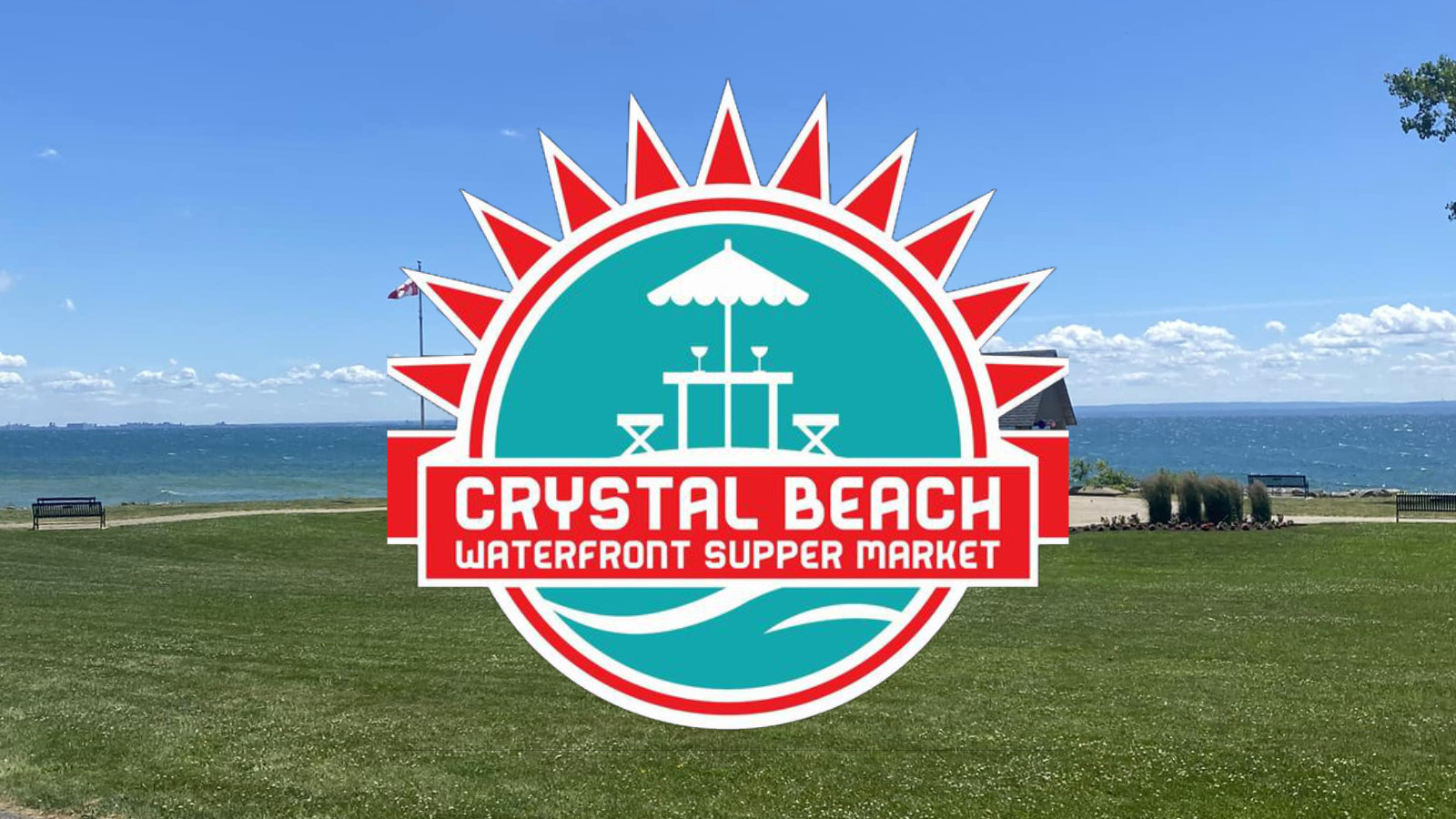 07/11/2023
Local Love: Crystal Beach Waterfront Supper Market
Get ready to reunite with friends, enjoy delectable cuisine, and soak in the breathtaking waterfront views at the Crystal Beach Waterfront Supper Market! After a two-year hiatus, this beloved community event is returning with a bang. Every Thursday evening until Sept 1st, from 4:00-8:00 pm, Waterfront Park comes alive with over 12 food trucks, live music, and an opportunity to forge new connections and cherished memories.
A Market with Purpose
Inspired by a visit to a community-oriented market in Niagara-on-the-Lake, Kirk Fretz envisioned a similar gathering in Crystal Beach. The success of the Crystal Beach Waterfront Supper Market lies in the beautiful collaborative spirit fostered among vendors and organizers.
Tasty Delights
Are you dreaming of a delicious dinner, yummy snacks, icy cold beverages or tasty desserts? The Crystal Beach Waterfront Supper Market has something for every craving! You'll discover a diverse range of vendors, each bringing a unique offering to the event.
Local Music
Adding to the vibrant atmosphere of the Crystal Beach Waterfront Supper Market is the delightful music that fills the air. Sit back and relax or put on your dancing shoes, as you're serenaded by talented local musicians. Their soulful tunes and energetic performances create the perfect backdrop for enjoying delicious food, connecting with friends, and immersing yourself in the lively ambiance of the market.
A Relaxed and Welcoming Atmosphere
The scenic waterfront location and warm community spirit create an ideal setting for reconnecting with friends and creating new bonds. With ample seating options, including picnic tables, guests are encouraged to bring their own chairs for added comfort.
The Crystal Beach Waterfront Supper Market promises an enjoyable evening of culinary delights, live music, and a celebration of community spirit. Visit Waterfront Park every Thursday throughout the summer and experience the magic of this cherished community event!
Crystal Beach Waterfront Supper Market
Waterfront Park
Crystal Beach, ON
L0S 1B0