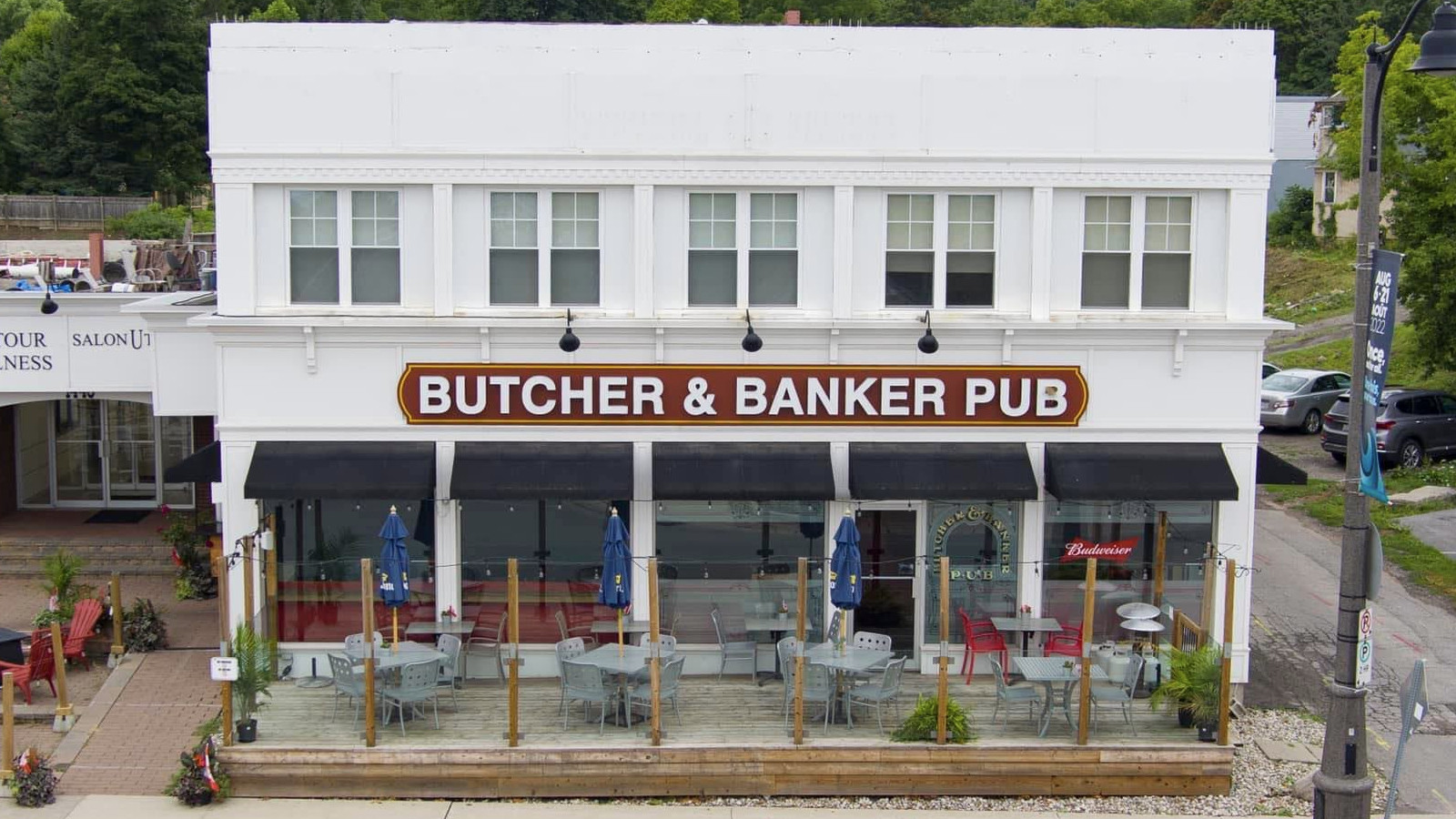 12/15/2022
Local Love: Fonthill Butcher and Banker Pub
In this month's Local Love blog, we're taking you on a trip to one of Fonthill's best dining spots, the Butcher and Banker Pub. A favourite among locals and tourists alike, they offer a wonderful atmosphere and delicious food.
Erion's President, Scott Maskell, loves visiting this local hotspot. It provides a relaxed and private environment with the feel of an English pub and reading room all in one. Stop in, and you can enjoy a mouthwatering meal while surrounded by the warm, natural light from the windows overlooking downtown Fonthill.
One of Scott's go-to dishes when visiting the pub is the blackened chicken sandwich, and he highly recommends their homemade desserts. Their menu includes an array of traditional pub fare, as well as modern favourites like power bowls and a host of different mac and cheese options. Is three someone in your group that follows a keto or vegan diet? No problem. The Butcher and Banker Fonthill offers a wonderful menu for both!
So be sure to consider the Fonthill Butcher and Banker Pub the next time you're looking for a special night out for two or a wonderful space for a group event. With friendly staff, a warm atmosphere, and delectable food and drinks, you can't go wrong with the Fonthill Butcher and Banker Pub!
Fonthill Butcher and Banker Pub
1440 Pelham St,
Fonthill, ON
L0S 1E0