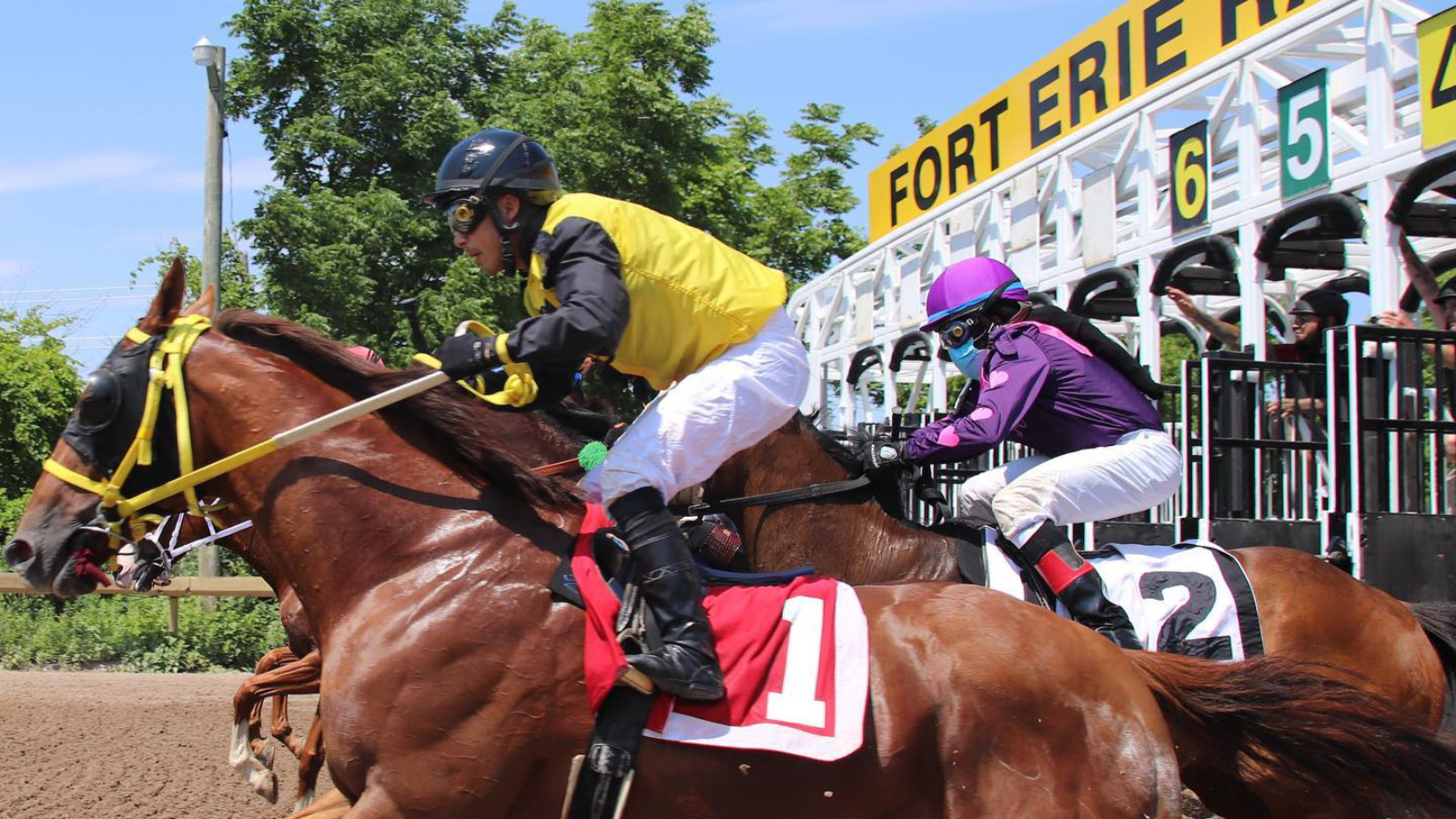 08/22/2022
Local Love: The Fort Erie Race Track
When you're looking for fun and excitement, Erion's Kim Helsdon highly recommends the Fort Erie Race Track! Widely regarded as one of North America's most picturesque race tracks, the infield and grounds are absolutely beautiful.
Kim loves that it's a fantastic place to visit and catch up with friends, and even if betting isn't your favourite pastime, the horses are beautiful to watch and fun to cheer on. They even showcase specialty events, like Weiner Dog and Basset Hound races. In addition to the races, on select Tuesday nights, the race track hosts amazing bands playing live music before and after the racing. So put on your dancing shoes and get ready for a good time!
A day at the track wouldn't be complete without something delicious from one of their restaurants and concession stands. You can enjoy some beverages and barbeque at the Tiki Bar & Tiki BBQ while you watch the races. Or have a little picnic from the Paddock Shack while you watch the horses prepare for the races. From popcorn and nachos to ice cream and cold drinks, their Clubhouse concession stands have a wide range of delicious snack foods available. Alternatively, you can dine at the Turfside Dining Room and enjoy a delicious meal with a spectacular view of the infield.
So if you're looking for a fun time in the Niagara Region, call up your friends, and head to the Fort Erie Race Track!
Fort Erie Race Track
230 Catherine Street
Fort Erie, ON
L2A 5N9