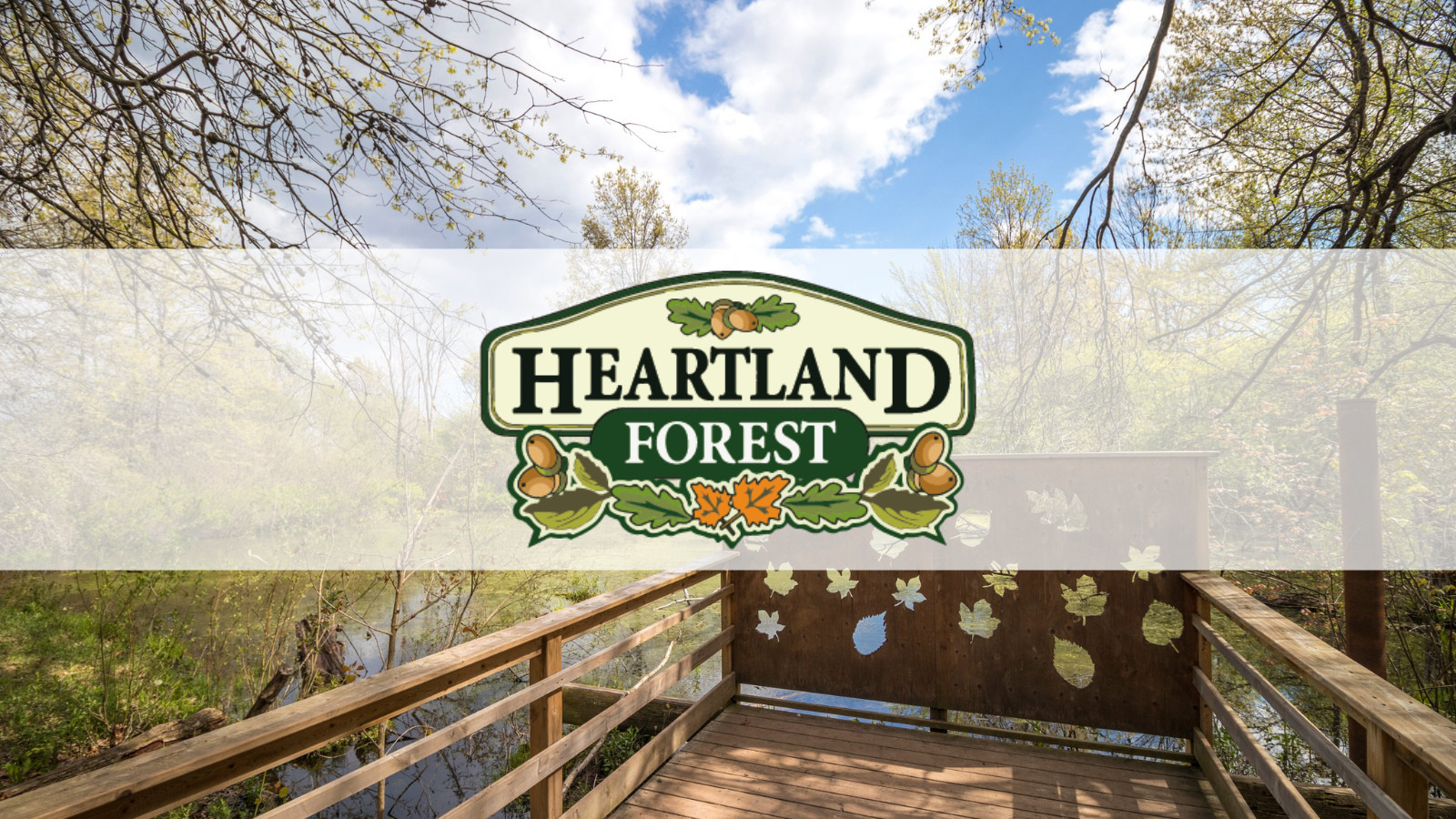 10/17/2023
Local Love: Heartland Forest
In the heart of Niagara Falls, there's a treasured place that has been promoting a love for nature and community for years - Heartland Forest. This enchanting sanctuary offers not only a respite from the urban hustle but also a vibrant community space that has been a source of joy and togetherness. This much-loved community resource is open to the public year-round – free of charge. Let's take a stroll through this green paradise!
A Natural Oasis
Heartland Forest is more than just a forest; it's a living testament to the beauty of nature and the importance of preserving it. This 200-acre forest wonderland features forest trails and boardwalks, picnic pavilions, mini-putt, one of the largest tree-houses in Canada, fish, frog and turtle ponds with boardwalks and our 14,000 square foot Nature Centre – all accessible to provide a unique opportunity for visitors of all abilities to connect with the great outdoors. It's a place where one can escape the noise, breathe in the fresh air, and embrace the calming influence of nature.
Connecting with Community
Heartland Forest isn't just a haven for nature lovers; it's also a hub for the community. It's a space where local residents come together, where schoolchildren learn about the environment, and where families create lasting memories. The sense of community that flourishes here is a testament to the passion and dedication of those who work tirelessly to make Heartland Forest what it is today.
Heartland Forest Camps: Adventure Awaits
For those seeking more than a day trip, Heartland Forest offers a range of camps to engage and educate. Whether it's the March Break camp, the Summer Adventure Camp, or the Para-Sport Camp, Heartland Forest welcomes children and youth to explore, learn, and play in the great outdoors. These camps foster a love for nature, friendship, and adventure, creating memories that last a lifetime.
Guided Trail Walks: Discover the Heartland
Heartland Forest offers accessible Guided Trail Walks sponsored by CAA Niagara and New Horizons for Seniors. Perfect for kids, seniors, or the whole family, these tours provide a deeper understanding of this natural wonderland. Choose from three guided tours:
Exploring Heartland: Identify trees of the forest and learn the story of Heartland. Appropriate for all ages, this 15-20 minute tour is a great introduction to the forest's wonders.
Animal Homes at Heartland: Explore the many homes of different animals found at Heartland. Appropriate for all ages, this 20-30 minute tour is recommended for ages 5 and up.
Reptiles and Amphibians of Heartland: Look for and learn about frogs, turtles, salamanders, and snakes. Appropriate for all ages, this 20-30 minute tour is a fascinating adventure into the world of these unique creatures.
Annual Pumpkinfest: A Spooktacular Celebration
As the leaves turn and the air becomes crisp, Heartland Forest ushers in the season with its Annual Pumpkinfest. The"Spooktacular" Outdoor Halloween Celebration is a family-friendly event that promises a day of laughter, creativity, and adventure.
Highlights of 2023 Pumpkinfest:
• Family-Friendly Haunted Tree House
• Tootsie Express Train Ride
• Pumpkin Rolling Contest
• Crafts and Creativity
• Petting Zoo
• Trail of Treats
Heartland Forest is a local treasure, a testament to the power of nature, community, and the joy that can be found right in our own backyard. The 16th Annual Pumpkinfest is a prime example of the heart and soul that goes into creating these memorable events. So, mark your calendars for October 21st, and get ready to embrace the "Spooktacular" fun in the heart of Niagara Falls at Heartland Forest. It's more than just a forest; it's a place where memories are made and where nature and community come together in perfect harmony.
Heartland Forest
8215 Heartland Forest Rd.
Niagara Falls ON
L2H 0L5