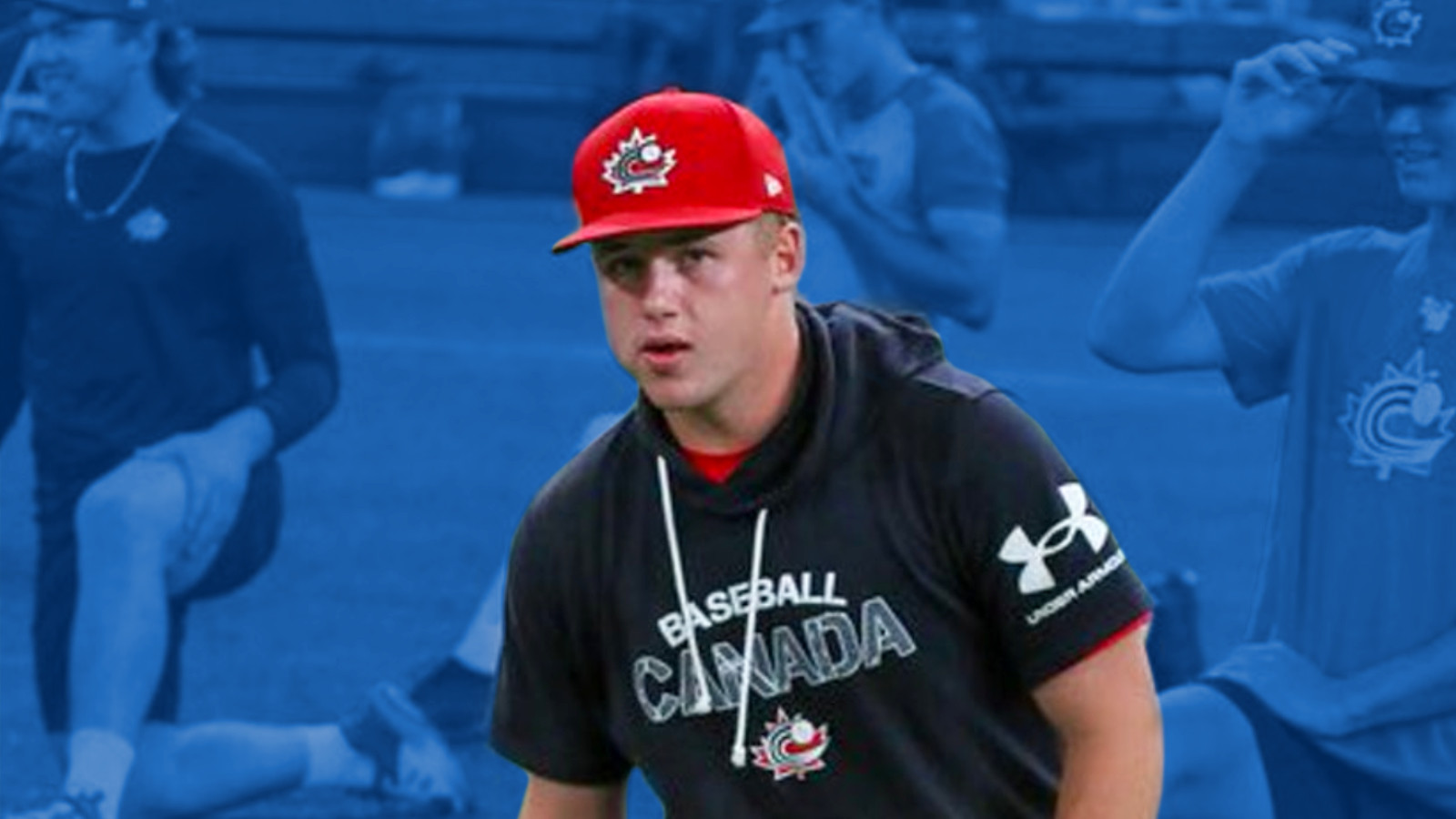 01/24/2022
Local Love: Owen Millar Set to Hit it Out of the Park in Kansas
Congratulations to Owen Millar for signing with the Jayhawks at the University of Kansas for NCAA baseball! Owen, stepson of Erion's own Nadine Millar and a local hailing from Burlington, started playing baseball at the age of six. Over the past 12 years, he's played several positions and two years ago made the important decision to dedicate himself to being a pitcher.
Playing for the Fieldhouse Pirates and Canadian Junior National Team, Owen realized the importance of consistency and working hard in order to compete at a high level. That dedication paid off, and he's now headed to study Business Administration and pitch for the Jayhawks at the University of Kansas.
Q: How many hours/days a week do you train?
A: Currently, I'm training around five days a week. My coaches and trainers have created a program that has really allowed me to be successful. This program includes aspects such as throwing, strength training, nutrition, conditioning, mobility work and more.
Q: Where did you practice in the winter months?
A: I train at Fieldhouse Athletics in Burlington, Ontario.
Q: Is there a coach or others you would like to recognize who helped you achieve your success?
A: There are a lot of people I would like to thank that have helped me get where I am today. To highlight just a few, first off, my pitching coaches, Travis Kayler and John Mariotti have played a major part in my development over the past two years. Their knowledge and dedication to working with me have allowed me to grow as a pitcher. My strength coach TJ Singh has also played a major part in who I am today. Creating a strength program that has been specific to my needs has allowed me to get bigger, stronger and move better on the mound.
The team at Erion would like to wish Owen the very best on this new adventure. We'll be cheering you on with every pitch!