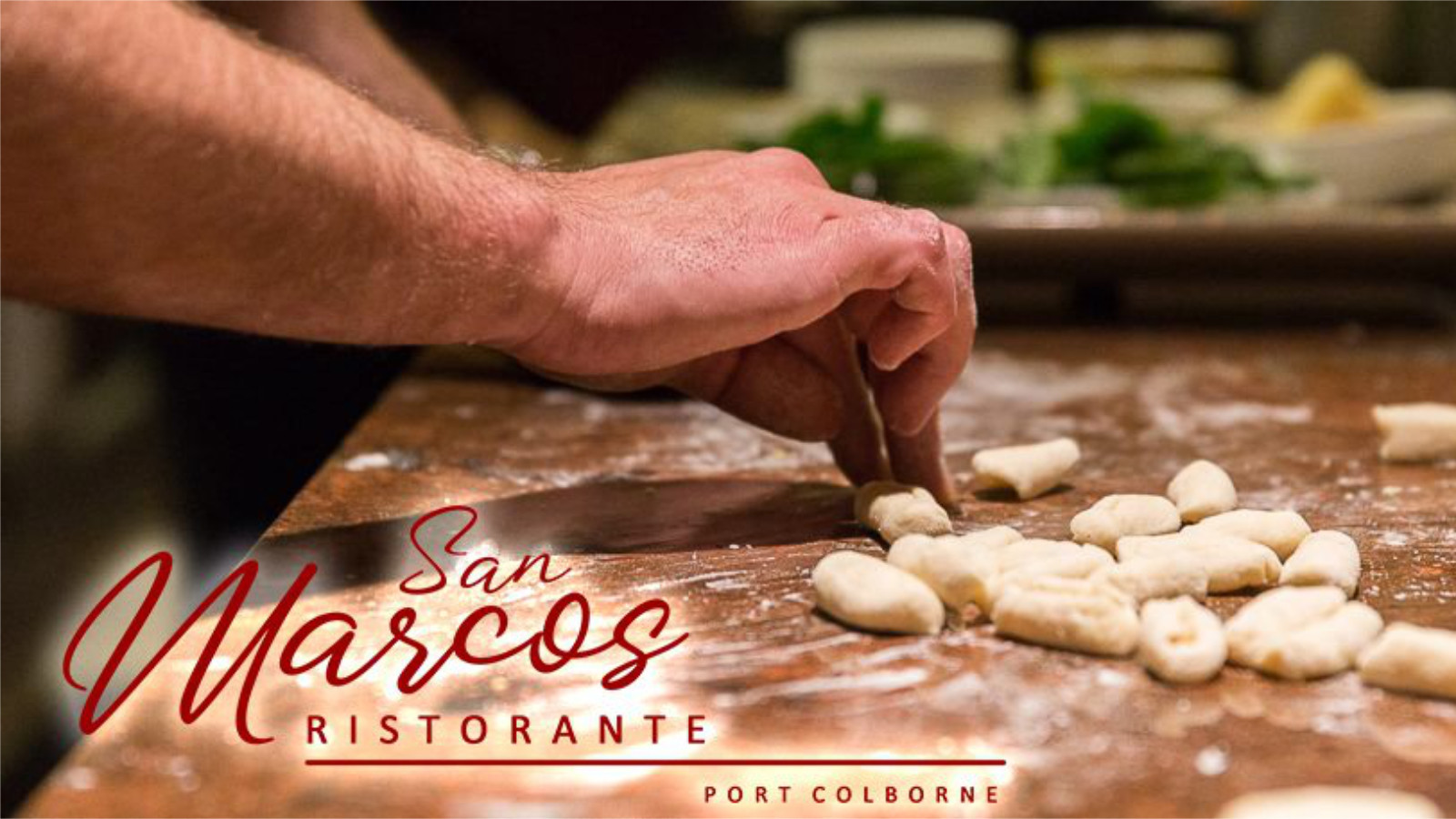 05/29/2023
Local Love: San Marco's Ristorante
Nestled in the charming town of Port Colborne, amidst the stunning Niagara region, lies a culinary gem that captures the essence of Italy with every bite. San Marco's Ristorante is a favourite of Erion team member Baraba Brown. Founded by Monica Carusetta and her husband Fred Davies, San Marco's is a place where classical and contemporary Italian cuisine blend seamlessly to create a dining experience like no other.
A Culinary Journey
At San Marco's Ristorante, the passion for authentic Italian cuisine runs deep. Drawing inspiration from precious family recipes and their own travels around the Mediterranean, Monica and Fred have created a menu that showcases the best of both traditional and modern Italian fare.
The Art of Freshness
One of the cornerstones of San Marco's Ristorante is their unwavering commitment to freshness. Every dish is crafted using the finest ingredients, ensuring that each bite is a celebration of flavour. From the homemade pasta to the vibrant sauces and carefully selected produce, the dedication to quality shines through in every aspect of the dining experience.
A Blend of Tradition and Innovation
While paying homage to traditional Italian flavours, San Marco's Ristorante also offers creative modern dishes. Barbara highly recommends their delicious Eggplant Parmesan. The culinary team at San Marco's Ristorante is sure to delight your taste buds.
A Dining Experience to Remember
It's not just the amazing food that keeps bringing Barbara back to San Marco's, it's the wonderful dining experience as well! San Marco's provides a warm and welcoming atmosphere, perfect for intimate dinners or larger gatherings. The attentive and friendly staff adds to the overall experience, making you feel like a cherished guest in their own home.
Whether you are a local seeking a taste of home or a visitor looking to indulge in exquisite Italian flavours, San Marco's Ristorante offers an unforgettable dining experience in the heart of Port Colborne. So, join them for a little slice of Italy and embark on a culinary journey that will leave you wanting more.
San Marco's Ristorante
164 Clarence St
Port Colborne, ON
L3K 3G5