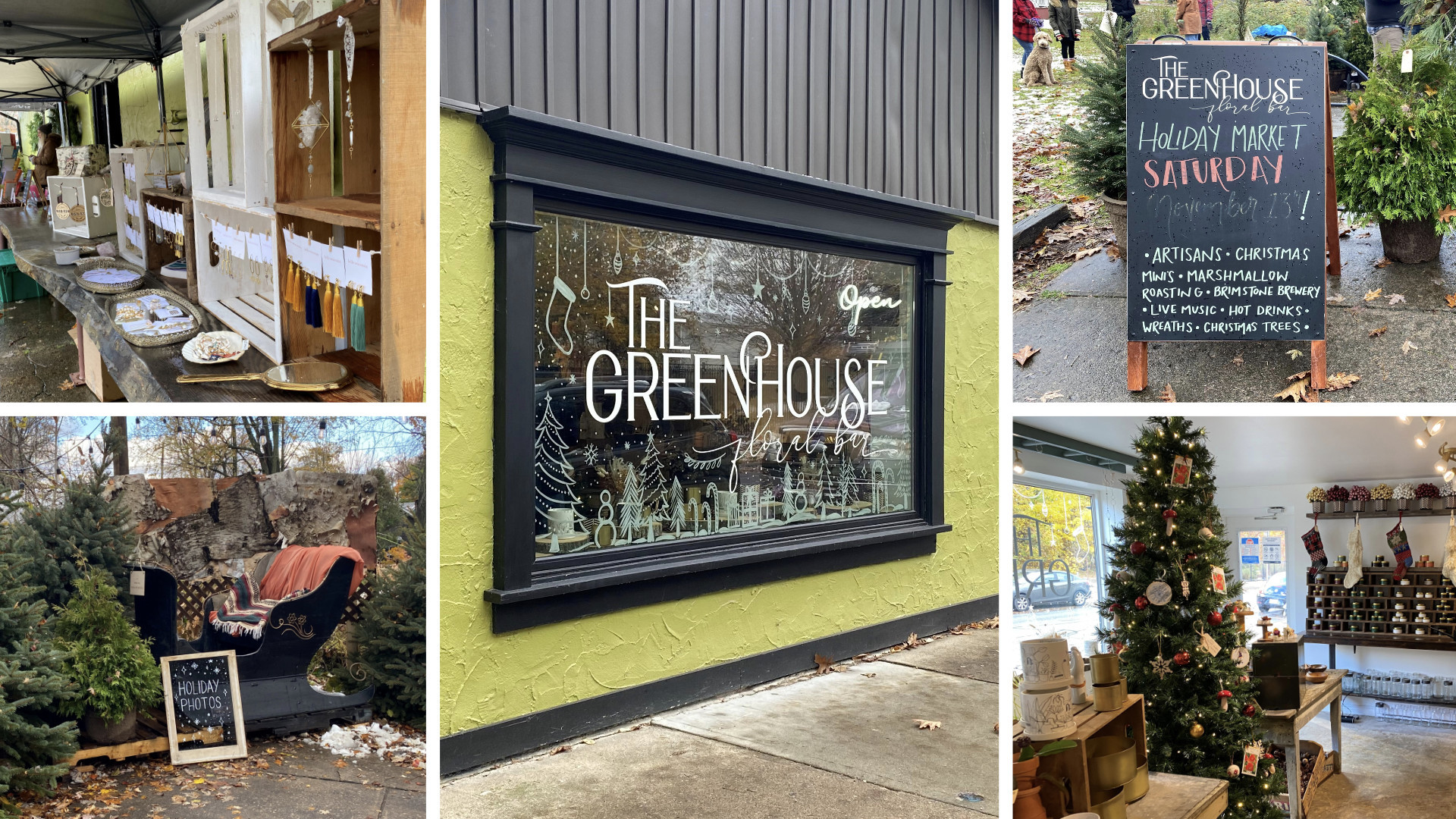 02/24/2022
Local Love: The Greenhouse Floral Bar
Nella Dushime, from our Fort Erie/Crystal Beach office, is sharing her local must-go-to spot. The Greenhouse Floral Bar is a lovely treasure found in Crystal Beach, Ontario. An eco-conscious floral shop, they specialize in beautiful and mindful designs. The owner Lauren and her team have created a gorgeous and welcoming floral gift store that's the perfect place to discover something beautiful and unique.

They source local flowers and foliage as much as possible to reduce their carbon footprint while also supporting local farmers. Focusing on our planet's well-being, they use alternatives to foam in their arrangements, such as an all-natural mechanic made up of 100% wool. A big believer in keeping beautiful things out of landfills, they repurpose vases, artificial florals, baskets, tins, bottles, pots and more!
Always excited to bring the community together, The Greenhouse Floral Bar hosts an annual Holiday Market in the winter that's filled with community, creativity, and coziness. Many different refreshments are showcased at the Holiday Market, but Nella recommends trying something from the local Brimstone Brewery!
Take a stroll through The Greenhouse Floral Bar and see what wonders you may find!

The Greenhouse Floral Bar
3970 Erie Rd.
Crystal Beach, Ontario
L0S 1B0