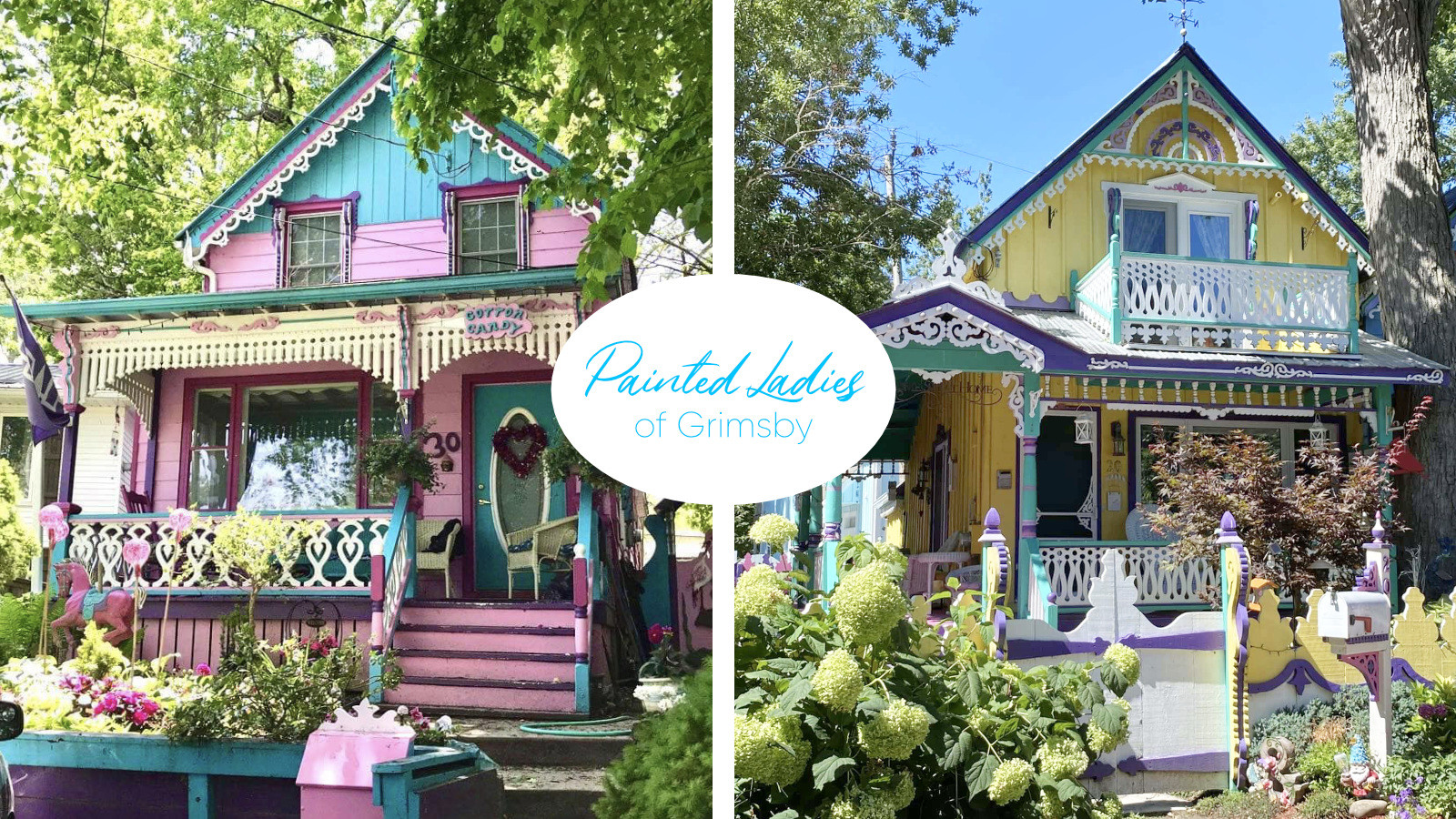 09/06/2022
Local Love: The Painted Ladies of Grimsby
The Painted Ladies of Grimsby are a series of cottages in one of the most unique neighbourhoods in the Niagara Region. Erion team member, Kris Hails, loves to stroll down Auditorium Circle and Temple Lane and take in the one-of-a-kind beauty of this historic Grimsby Beach neighbourhood.
The Painted Ladies are a series of beautiful Victorian cottage homes, brightly painted and lovingly maintained. These homes are private residences whose owners take enormous pride in making them distinctive, colourful and a delight to view. Some of the homes date back to the 1800s and are built in a classic gingerbread style. The architecture of these homes is classically beautiful, but it's the paintwork that is truly astonishing when you first see them.
Kris loves walking in this wonderful neighbourhood and brings all her out-of-town guests for a real treat to see these colourful homes and enjoy the walking trail and beach. Her guests are always completely amazed by the Painted Ladies and take hundreds of pictures to share with others when they return home.
So if you're looking for a truly memorable experience, you can take a stroll through this remarkable Grimsby neighbourhood that both delights the eyes with imaginative artistry and reminds one of a more gentle, serene time long past.
The Painted Ladies of Grimsby
Auditorium Circle
Grimsby, Ontario
L3M 2R5
Map