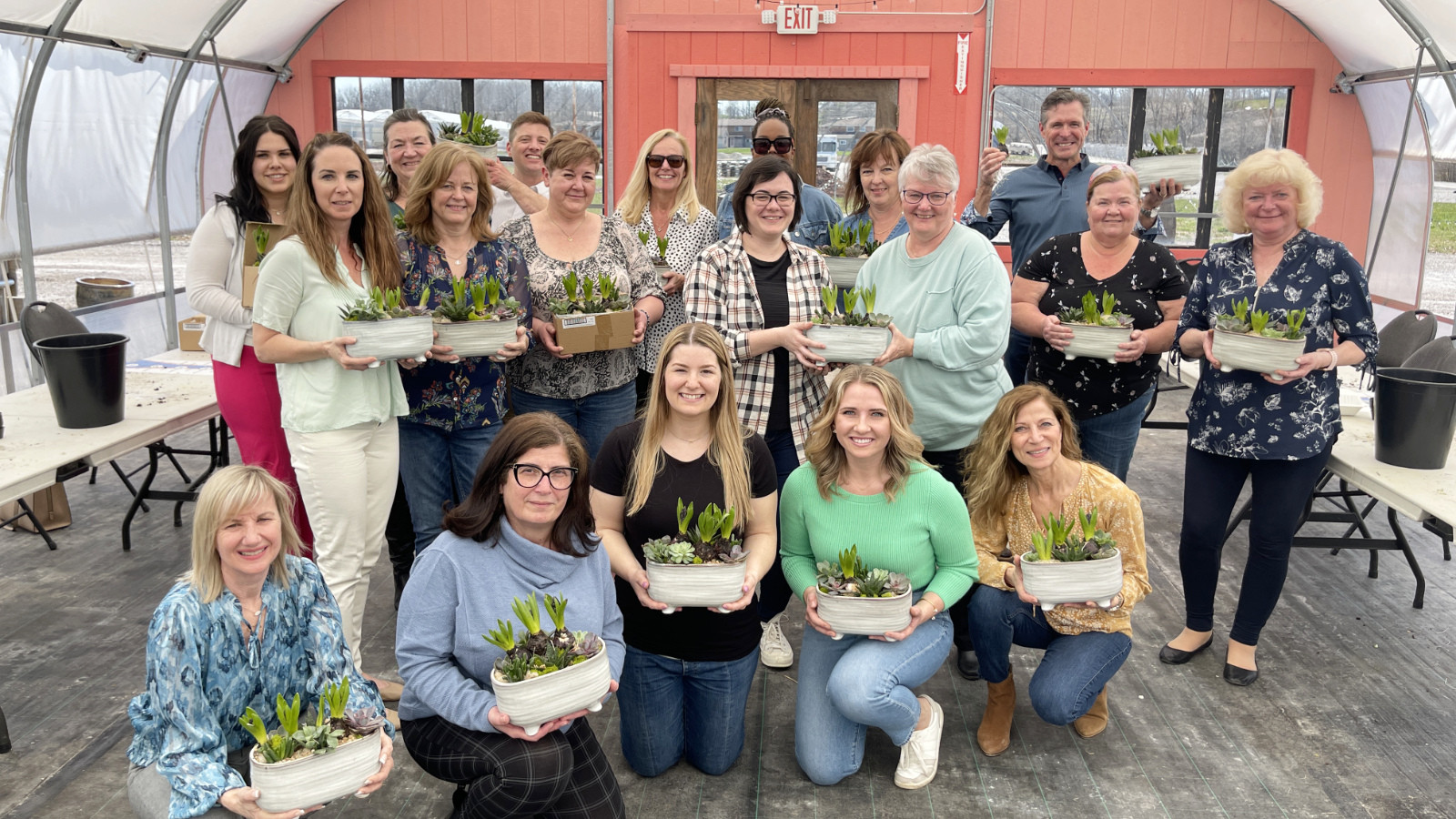 04/17/2023
Local Love: The Watering Can
Spirits were high, and fun was in the air as the Erion team enjoyed a wonderful lunch and workshop at The Watering Can for our most recent Staff Appreciation outing.
The Watering Can Pastry Market
Team members enjoyed a delicious lunch in the Instagram-worthy dining area, surrounded by beautiful tropical plants and creative decor. The Watering Can Pastry Market uses fresh and locally sourced ingredients whenever possible to create scrumptious sandwiches, soups, salads and more. We recommend the chicken apple brie sandwich and a specialty beverage from the cafe - Mini Egg Latte, anyone?
Tropical Garden Tea Experience
Offered at their Vineland location, this unique experience combines High Tea with a tropical vibe. Guests get to enjoy their tea, pastries and savoury items while seated in a beautiful greenhouse surrounded by lush tropicals and plants.
Workshops & DIY Kits
After lunch, we ventured over to the workshop space to enjoy some time together, learning and creating. Our instructor, Dexter, provided plenty of laughs as we worked to create a beautiful Succulent Oasis project. A wide range of workshops are offered year-round and change with the seasons. Can't make it to a workshop? No problem. You can take the fun to go with one of their popular DIY Kits!
An Array of Flowers & Plants
Be sure to browse the shop for a spectacular selection of plants, flowers, and decorative items, for both inside and outside the home. With everything from everyday flowers to tropicals, moss art, dried flowers, orchids, wedding florals, and so much more, it's a wonderful place to get inspired and enjoy the beauty that nature offers.
Loved by many in our community, The Watering Can has two locations in Niagara. Venture out to their large Vineland location to enjoy thousands of tropicals, cacti and succulents, a floral boutique, café and workshops. Or pop by their smaller boutique flower shop in St. Catherines for some fresh florals and plants. We're extremely grateful to everyone at The Watering Can for providing our team with such a delightful day.
The Watering Can
Vineland Location
Flower Shop, Garden Centre, Cafe, Workshops
3711 King St.
Vineland, ON
L0R 2C0
St. Catharines Location
Flower Shop
18 James St.
St. Catharines, ON
L2R 5B8