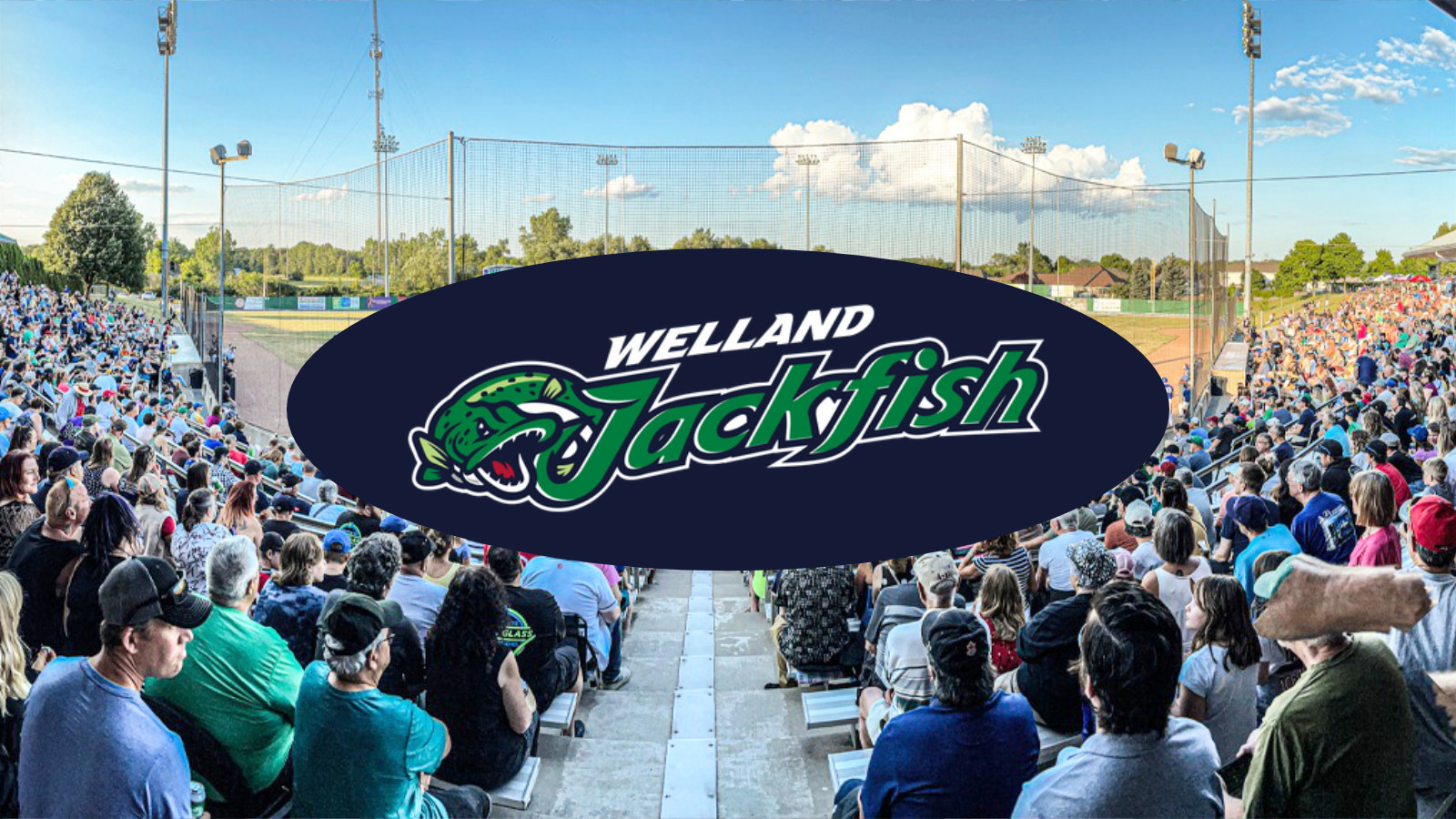 06/26/2023
Local Love: The Welland Jackfish
The Welland Jackfish ignite the spirit of baseball enthusiasts and local sports fans alike! As proud sponsors of this beloved local team, Erion is excited to share the unique experience and electrifying atmosphere that the Welland Jackfish bring to our community.
A Rich Baseball Tradition:
The Welland Jackfish are members of the Intercounty Baseball League (IBL), a 100-year-old summer league that is one of the oldest baseball leagues in the world. The Jackfish have become synonymous with summer evenings filled with great baseball, roaring crowds, and the unmistakable aroma of popcorn and hot dogs. Their dedication to the sport and the local community has made them a beloved institution in Welland.
Unforgettable Game-Day Experience:
Welland Stadium, lovingly nicknamed The Pond, is a 3,375-seat ballpark that first opened in 1989 and has been home to professional baseball, senior baseball, and minor baseball over its twenty-nine-year history. Attending a Welland Jackfish game is an experience like no other. The vibrant atmosphere is infectious, as fans come together to cheer on their team with unwavering enthusiasm. The crack of the bat, the collective gasp as a ball soars through the air, and the eruption of cheers when a Jackfish player rounds the bases - these moments create memories that last a lifetime. Not only can you watch a great baseball game, but the Jackfish have loads of fun giveaways and promotions! Check out their promotional schedule for some unique experiences: https://www.wellandjackfish.com/promotional-schedule
A Team with Community Spirit:
The Welland Jackfish are more than just a baseball team; they are a reflection of the community's spirit and resilience. The players come together to form a tight-knit group that showcases the best of Niagara's local talent. Their dedication and determination on the field inspire fans and aspiring athletes alike. The team's involvement in community initiatives and charitable endeavours further solidifies their role as true local heroes, giving back to the community that supports them.
Welland Stadium Cornhole Tournament:
The only thing that screams summer more than baseball - is cornhole! The 4th Annual Welland Stadium Cornhole Tournament will take place on Saturday, August 19th, 2023 starting at 11 am. The tournament will consist of a maximum of 32 teams of two, playing a three-game round-robin tournament. Participants will enjoy beverages, light snacks, and tickets to the August 19th Welland Jackfish Home Game. For more details and to sign up your team, visit https://www.wellandjackfish.com/cornhole-tournament.
For residents and visitors of the Niagara region, the Welland Jackfish represent the very essence of local pride, passion, and community spirit. Erion is honoured to be a proud sponsor of this incredible team, supporting their endeavours both on and off the field. As summer unfolds, make sure to catch a Welland Jackfish game and celebrate the love of baseball that unites us all. Go Jackfish!
Welland Jackfish
90 Quaker Road
Welland, ON
L3C 7G6