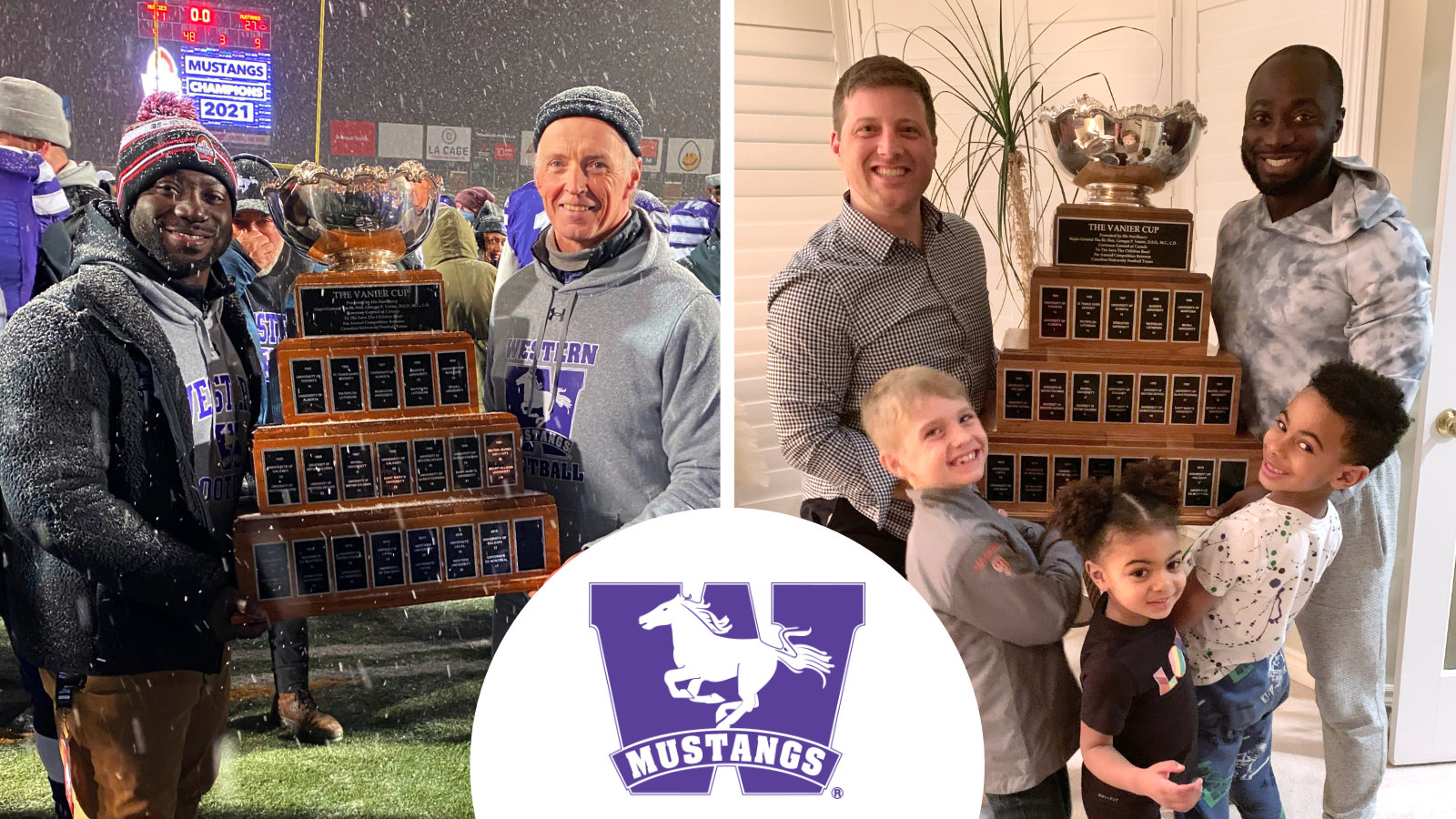 03/29/2022
Local Love: Western University Mustangs
At Erion, we love to support local communities, and there's nothing that brings the community together quite like sports! With an Erion branch in London, Ontario, we're big fans of the Western University Mustangs. When their football team won the Vanier Cup last December, Erion Insurance President Scott Maskell was fortunate enough to hold it in his own hands!
Created in 1965, the Vanier Cup is the championship trophy of Canadian university football. Known as fierce competitors, the Western University Mustangs have appeared in the Vanier Cup championship more than any other team and have won the Vanier Cup 8 times!

The most recent game, the 56th Vanier Cup, was played on December 4, 2021, at Stade Telus in Quebec City. The Western Mustangs played hard and defeated the Saskatchewan Huskies 27–21 to win their eighth championship.

While visiting family in London, Erion President Scott Maskell and his son were ecstatic when Kwame Aidoo surprised them with the Vanier Cup! As the Defensive Backs Coach for the Western Mustangs, Kwame helped lead the team to victory through hard work and dedication and was able to enjoy a turn with the Vanier Cup. Go Mustangs!
To learn more about the various Western University Mustangs sporting events, visit: www.westernmustangs.ca