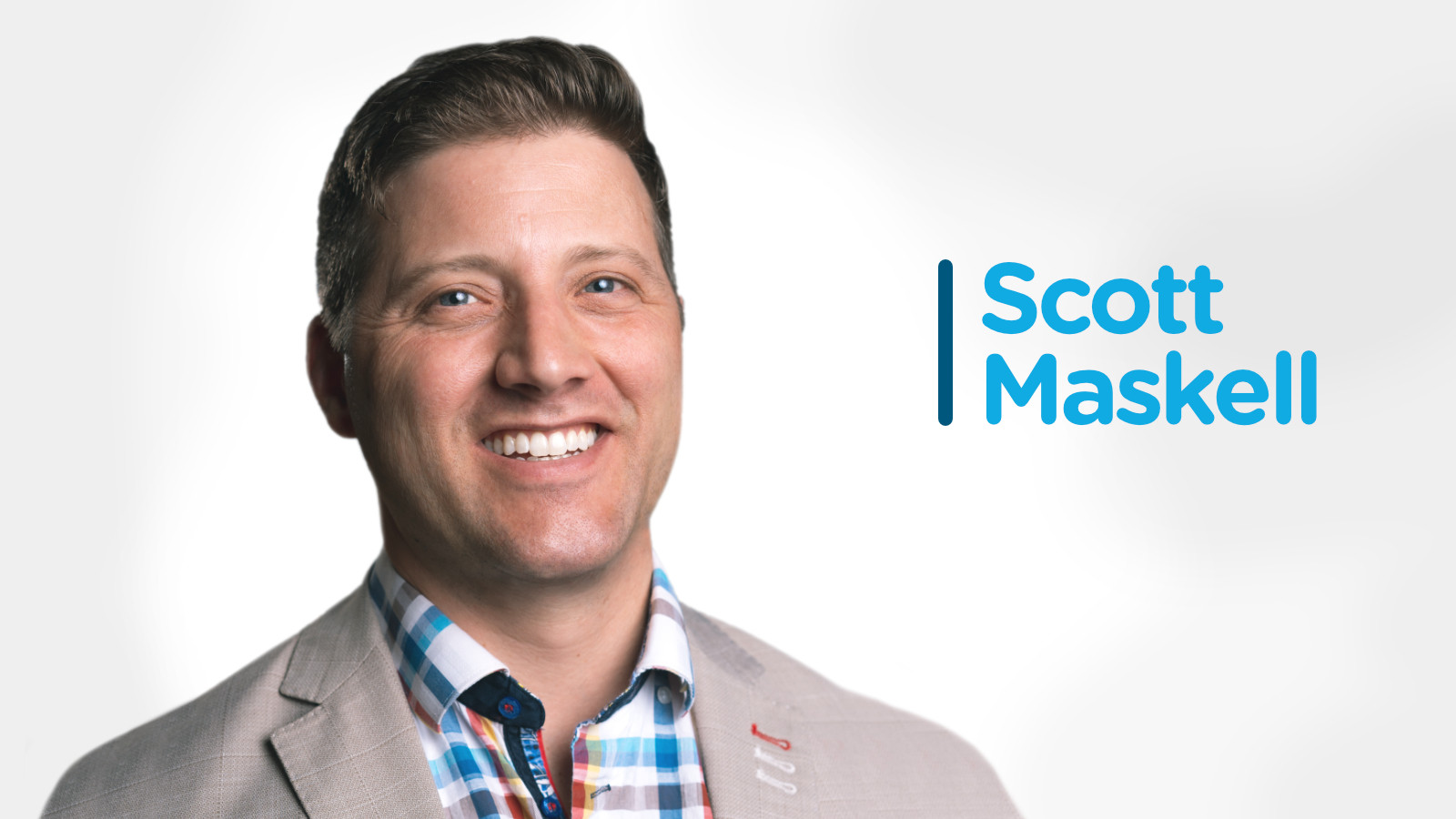 09/29/2022
Meet Erion President, Scott Maskell
Scott Maskell, President of Erion Insurance, is someone you can always count on to support his colleagues, employees, family and community. Those who know Scott best describe him as intelligent, dedicated, compassionate, thoughtful and fun. He's always ready with a smile and a helping hand, and his kindness can only be matched by his intellect and dedication.
It's a family thing.

For Scott, a love of insurance is genetic! Erion Insurance has been a family-owned business for generations, with Scott's grandfather Ernie Maskell initially entering the insurance industry after his return from serving in WWII. When Scott took the helm in 2012, he wanted to ensure customers felt secure knowing their brokers were knowledgeable, reliable and most importantly, caring.
Giving back to his community.
Scott is dedicated to supporting his community, both in his personal life and as the leader of Erion Insurance. Erion proudly sponsors many events that help important community organizations, such as Autism Niagara, McNally House Hospice, West Lincoln Memorial Hospital Foundation, Wesley Urban Ministries, Alzheimer Society Niagara Foundation and the Fort Erie Jr B Meteors Hockey Team.
Erion also created the annual Erion Insurance Athletic Performance Training Grant to sponsor a student-athlete and fund their performance training at the Iron Performance Centre, which offers professional strength coaches knowledgeable in sport science.
Setting the course for Erion.
Scott's vision for the company is a brokerage that everyone in the community knows they can rely on. When you call, a person at your local office is on the other end of the line. When you're trying to choose your insurance, your broker is there to evaluate different providers' policies and propose coverage that's just right for you. When you need to file a claim, the Erion team is there to ensure you are well taken care of.
Erion: Scott personified.
When Scott took over the family business and merged with another brokerage, he knew it was time for the company to rebrand. For this, he engaged the experts at branding agency Form & Affect, who concluded during their discovery process that Scott himself embodied the core values of Erion Insurance:
Home-grown
Fresh thinking
Trusted
Devoted


With these cornerstones in mind, the Erion brand was born. Schooner, Erion's mascot, is the perfect representation of these values; a trusted companion.
Keep an eye out for Scott at your local Erion office, or when attending a community event in support of a good cause. He and his team at Erion are always here ready to assist you, with expert knowledge and a helping hand.