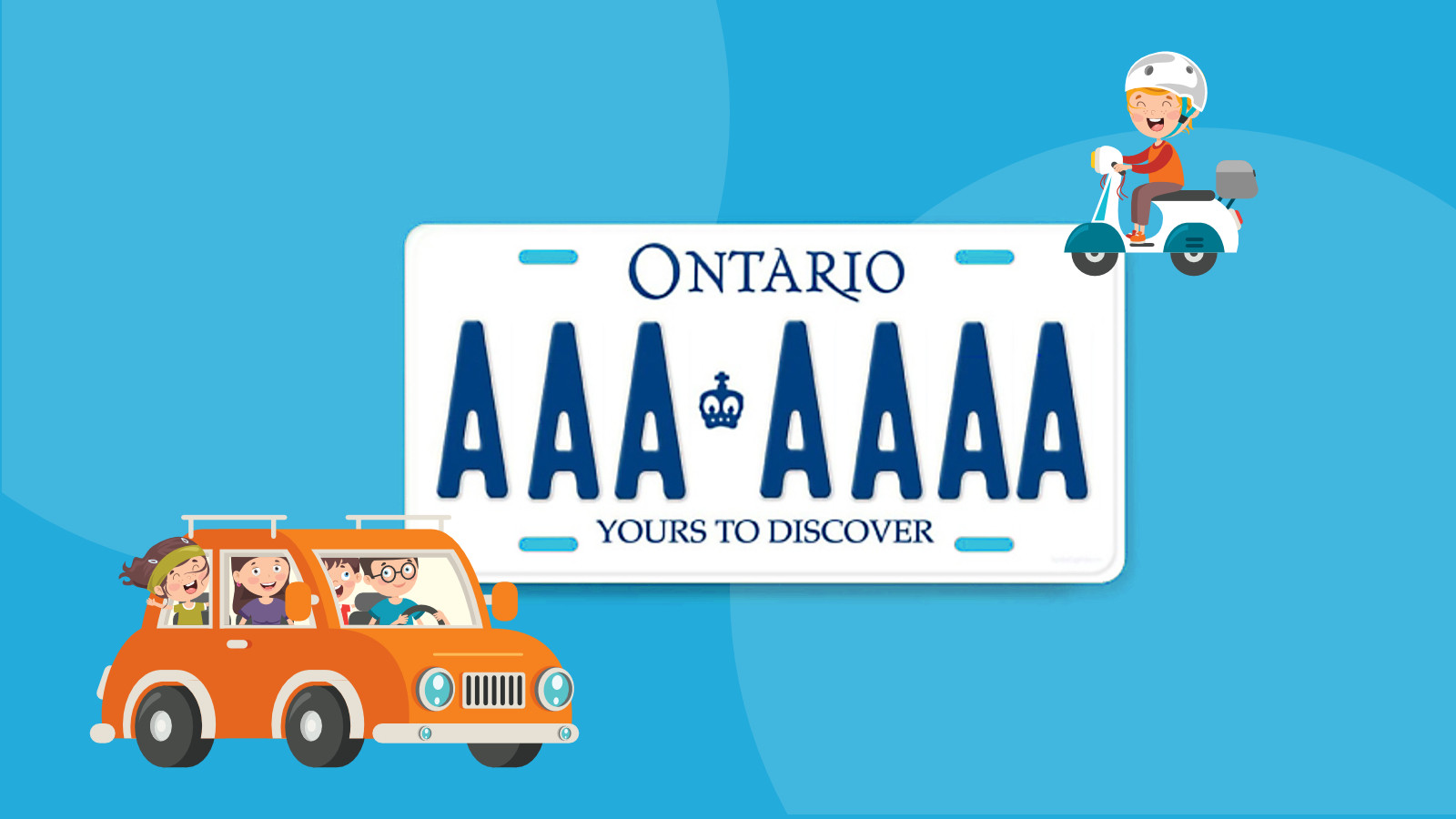 08/30/2022
Ontario Licence Plate Renewal Updates
The world has experienced many changes during the pandemic, and it can feel like things have been turned upside down and become pretty confusing. We wanted to make things a little easier for you with some helpful information about the updated process for renewing your licence plates.
Renewal Updates
To help minimize people gathering at ServiceOntario centres, and accordingly help prevent the spread of COVID-19, the Ontario Ministry of Transportation (MTO) extended the validity of Ontario driver's licences, licence plate stickers, and Ontario health cards. The MTO announced that they are reinstating renewal requirements and the process has returned to pre-pandemic protocol - but with some updates.
Licence plate renewal changes:
NO STICKER - You will no longer receive a sticker.
FREE - You do not have to pay licence plate renewal fees.
INSTANT - Law enforcement will be instantly aware your licence plate was renewed.


While ServiceOntario is no longer issuing licence plate stickers for passenger vehicles, light-duty trucks, motorcycles and mopeds, you must continue to renew your licence plate every one to two years, usually before your birthday. You can renew online, or in person at a ServiceOntario centre.
Heavy Commercial Vehicles
Heavy commercial vehicles (over 3,000 kg), buses, school buses and farm-plated vehicles can now renew online.
Learn more about renewing your heavy commercial licence plate.
Refunds or Credits
With the removal of licence plate fees, you may be entitled to a refund or credit for the remaining time left on your licence plate sticker.
ServiceOntario states that if you paid renewal fees for your licence plate sticker for an individually-owned vehicle between March 1, 2020, to March 12, 2022, you will receive a refund cheque in the mail. Refunds are not available for vehicles registered to companies or businesses.
Learn more about renewal fee refunds and credits.
Digital Reminders
Keep forgetting to renew? You can now sign up for ServiceOntario digital reminders! You'll get automated emails, text messages, or phone call reminders 60 and 30 days before your licence plate, driver's licence, health card, or Ontario Photo Card renewals are due.
Learn more about automated reminders.
All of the changes brought by the pandemic can be overwhelming, but the team Erion is here to assist you, offer helpful information and answer any questions you may have. To learn more about renewing your plates, please visit the ServiceOntario website.