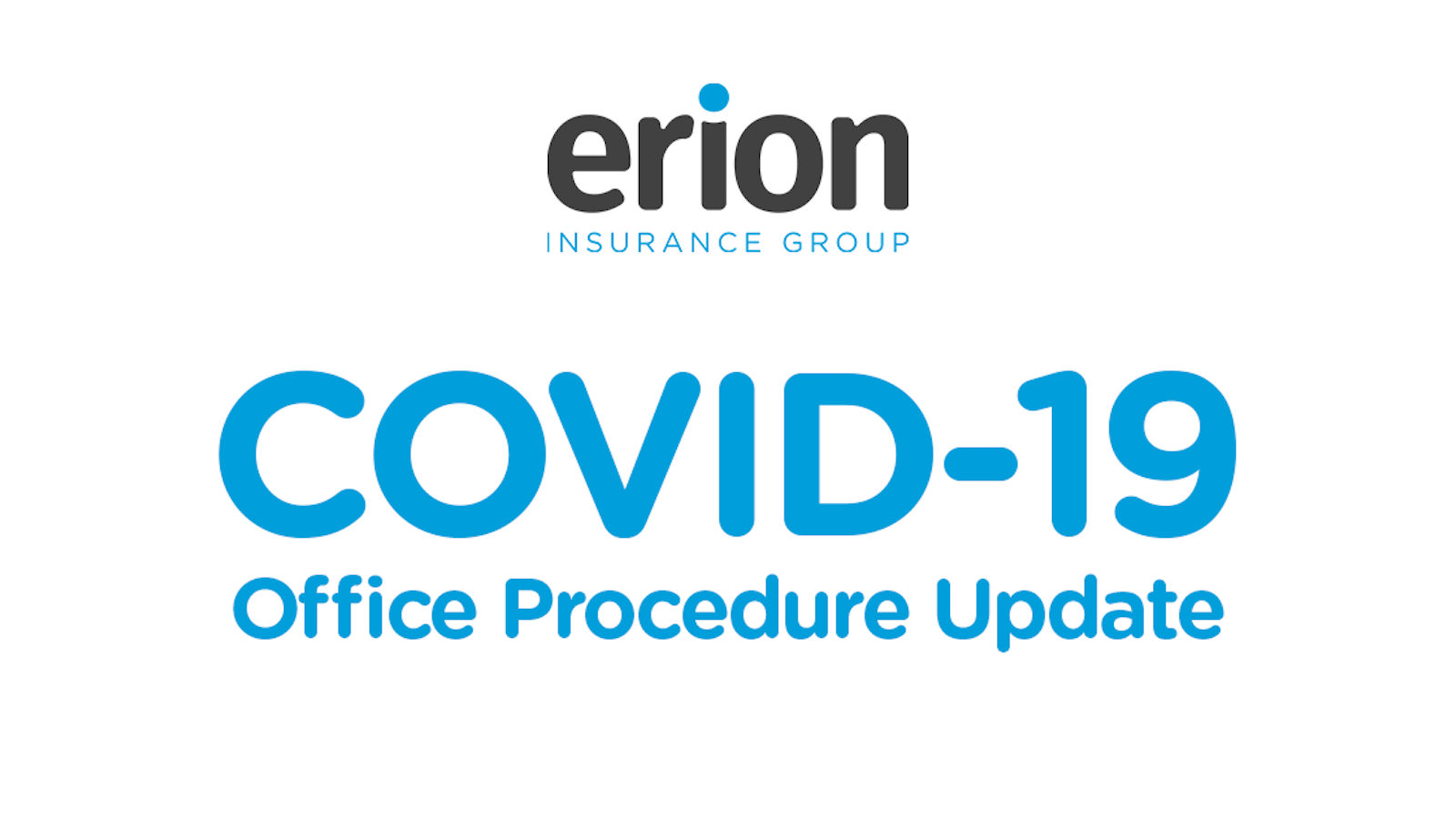 03/27/2020
Preventative measures to flatten the curve
These past few weeks have been unusual, to say the least. As we navigate through these uncertain times, it's our number one priority to protect our team, as well as our clients and the public from the possible spread of COVID-19. We have implemented several new office procedures, as suggested by the World Health Organization, to ensure a safe workspace for our team:
We have locked the office doors to outside visitors, clients, and service providers at every Erion Insurance location.
Our offices will be isolated to a staff of two or fewer while the remainder of our team works from the safety of their homes. As we take these preventative measures in our daily operations, we remain dedicated to being here for you! Our home-based employees have the same accessibility to your files and will continue to provide full service, as if they were stationed at the office!
Our team is reminded to sanitize and wash hands frequently, disinfect all high traffic areas, and remain a safe 6-foot distance from other employees and clients.
Our courier and mail is delivered to an exterior mailbox, and we have suspended cleaning and shredding services indefinitely to limit the amount of individuals entering our office space.
If you have any questions or inquiries, please do not hesitate to call 1-866-955-2281 or email hello@erioninsurance.com.
Stay healthy, folks. We're in this together!